With more states and countries legalizing the use of cannabis, social media naturally reflects the increasingly cannabis-friendly environment of the real world.  'Weedfluencers' are at the forefront of legitimizing the use of cannabis and vaporizers, presenting it as a lifestyle choice and a cultural zeitgeist to a broad audience of social media users.  We'll look at who they are, how they came to be, and which 'weedfluencers' should be in cannabis vape companies' radar.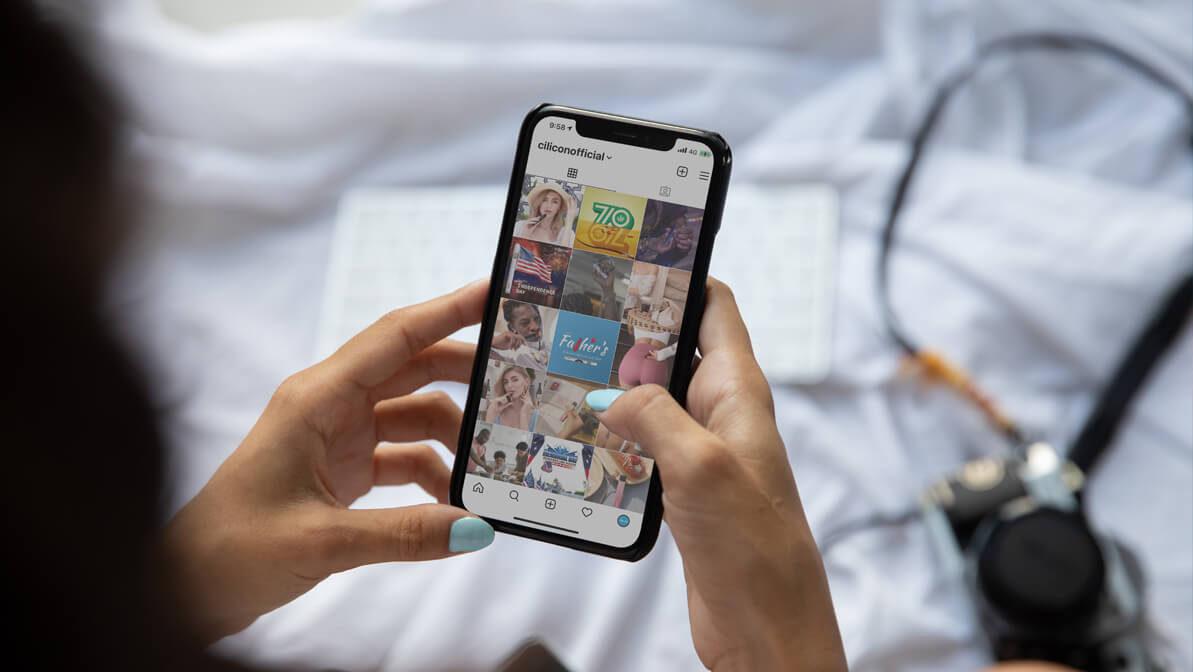 Who Are 'Weedfluencers'?
'Weedfluencers' is a broad term for cannabis enthusiasts who engage with an audience on various social media platforms.  They can come from various backgrounds and cater to different niche audiences in the cannabis community—from health/workout devotees to culinary lovers to scientists and academia.  They also post a wide range of content, with some focusing on smoke videos while others dive into the latest THC products or vape technology.  Their common denominator is not only a love for using cannabis, but also for spreading information and educating the public about the benefits and safety of cannabis.  The top 'weedfluencers' don't simply put selfies of themselves vaping on social media, they engage with the community and promote positivity through a cannabis-conscious lifestyle.
How Did the Movement Gain Traction?
'Weedfluencers' are a product of the parallel phenomena of the rise of influencer culture and the recent trend of legalization and normalization of cannabis.  The catalyst for the rapid growth of the movement, however, stems from the fact that previously, influencers in the cannabis community are made up of traditional celebrities like Tommy Chong and Martha Stewart.  These celebrities have been increasingly perceived as out of touch by the youth of the cannabis community, who are wary that they are simply using cannabis to leverage their own personal brands and promoting products they are unfamiliar with.  'Weedfluencers' seem to be a response to this phenomenon, focusing on positivity and education rather than mere commercialization.
Have 'Weedfluencers' Worked with Vape Companies?
Given most social media platforms' restrictions on paid advertising for cannabis products, it makes sense for cannabis and cannabis vape brands to utilize influencer marketing and work with 'weedfluencers' who are genuinely passionate about the products.  Last year, a study by Columbia University Mailman School of Public Health examined how cannabis vaporizer brands use Instagram to market their products.  It focused on Instagram as the platform has a large base of 100 million monthly active users, 25 percent of which are between the ages of 13 and 24.  The researchers found that between October 2017 and October 2018, posts by the top three cannabis vaporizer brands reached a total of 467,700 followers.   About a third of these posts tagged the accounts of social media influencers or other individuals, with musicians and 'weedfluencers' making up the majority of the accounts tagged.  With products like vapes or CBD oil, 'weedfluencers' often test products for weeks to months before posting, which keeps the posts authentic and trustworthy.
Are There Any Drawbacks to the 'Weedfluencer' Trend?
'Weedfluencers' have not been exempting from criticism, with some similarly called out for focusing on marketing rather than objectively informing the audience.  On the flip side of the coin, some social media platforms have attempted to limit what 'weedfluencers' can do.  In early 2018, for example, YouTube began shutting down cannabis-focused channels, while Instagram disabled accounts violating its marijuana policy.  Facebook/Instagram's policy prohibited marijuana sellers from advertising and selling marijuana, as well as promoting their business by providing contact information.  In late 2019, Facebook announced an advertising ban for Instagram forbidding posts that promote the use of vaporizers—while the ban is aimed at tobacco vapes, it may also apply to cannabis vapes.  At the same time, the platforms are also adding new ways to better target posts and ads, including the ability to restrict access to content based on age.  Some 'weedfluencers' respond by focusing their content on other aspects of the industry, from growing cannabis and public policy, some focus on using the age restriction to hopefully avoid being targeted by the platforms, while others have begun to explore other digital platforms like TikTok and YouTube.
Who Are Some of the Top Vape-Friendly 'Weedfluencers' Today?
Third High Productions (Third High Productions on YouTube)
Started by the Orange County-based influencer Edwin Sparks, Third High Productions boasts 287,000 YouTube subscribers.  The channel is known for crazy stunts, challenges, and prank videos, and their audience is largely attracted to their personality and authenticity.  While their videos explore all aspects of the cannabis-loving lifestyle, they have worked with vape companies as well as posted video reviews of vaporizers and weed pens, some of them garnering over 100,000 views.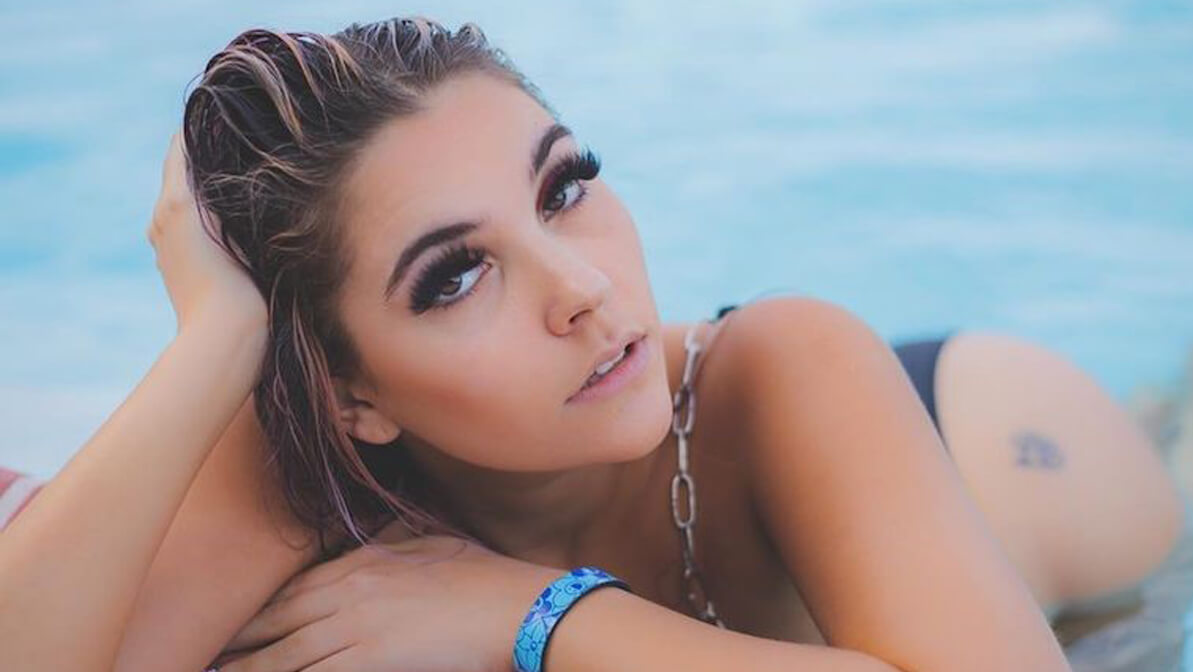 Medicated Marley (@medicatedmarley on Instagram, @medicatedmarley on TikTok, MedicatedMarley on YouTube)
This Las Vegas-based influencer spans multiple platforms, with 238,000 Instagram followers, over 7,000 followers on TikTok, and 5,000 followers on YouTube.  Her content includes rap videos (she's an aspiring rapper), "Baking While Baked" YouTube videos, TikTok dances, smoking videos, product giveaways, and vape reviews—her review posts on Instagram has netted thousands of likes.
Trippy Treez (Trippy.Treez on YouTube)
Trippy Treez is an Los Angeles-based model, published writer, radio host, and 'weedfluencer' with over 86,000 subscribers on YouTube (her former Instagram account had over 234,000 followers).  She regularly attends cannabis-focused events to promote new brands and even hold workshops or classes.  Her YouTube channel is focused on cannabis stories, cannabis accessories, as well as reviews of vaporizers and retailers.  While she reviews a wide range of products, her vape reviews get some of the highest views.
Jenni (@jennilikesdankk on Instagram)
Jenni's Instagram account is private, but she still boasts over 18,000 followers with her message of cannabis and positivity.  She genuinely believes cannabis saves lives and is extremely passionate about the medicinal benefits.  Jenni has worked with growers, delivery services, dispensaries, as well as various cannabis and CBD companies—vapes are among her favorite consumption methods.
These are just some examples of 'weedfluencers' that vape companies can collaborate with, offering a variety of content and community of viewers.  By working with 'weedfluencers', brands can go beyond marketing their products, but also informing the public about the positive lifestyle of cannabis vaping.