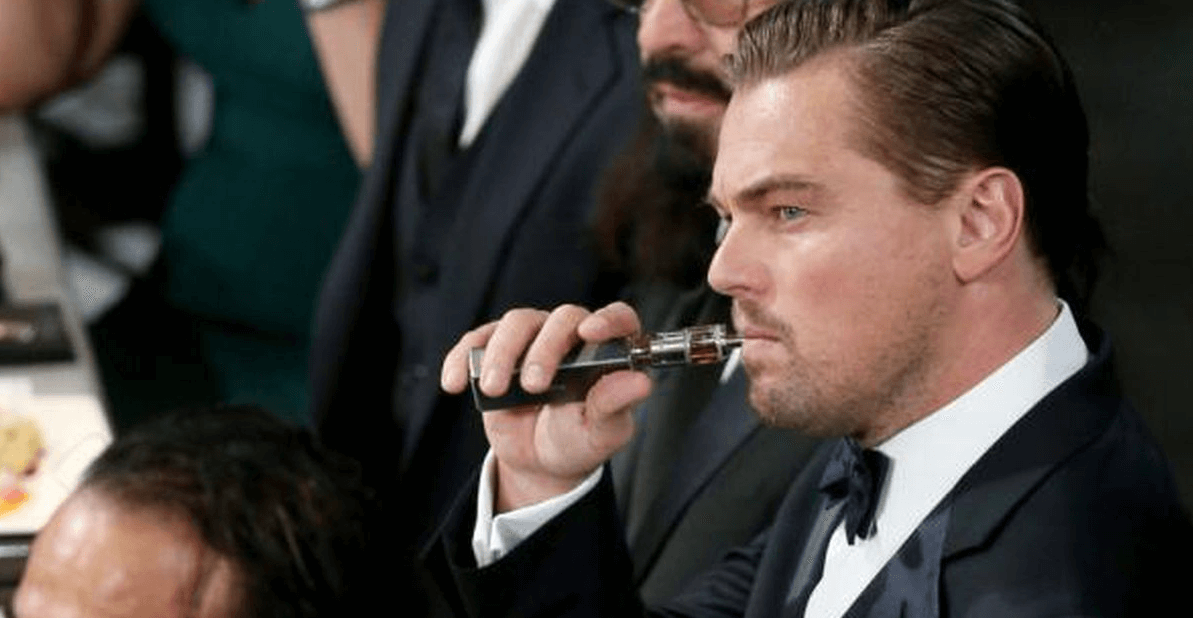 Source: The Verge
From Cheech and Chong movies in the 70s to Pineapple Express (titled after a fictional cannabis strain) to last year's The Gentlemen, pop culture has been fascinated with cannabis use and its many positive effects for the last half-century.  More recently, the use of vaporizers, particularly vaping cannabis, has followed suit and become a cultural and social phenomenon.  This is not surprising considering the popularity of vaping among young people.  A recent survey of 42,500 students in the U.S., grades 8, 10, and 12, reports that nearly 21% of students had vaped cannabis at least once in 2019, twice the rate of the previous year (Tsui, 2020).  The age-old symbiotic relationship between cultural trends and the young consumers who precipitate and perpetuate them applies to cannabis vaping, as well.
Celebrities and Vaping Cannabis
The benefits of vaping, including the ease of the device, the variety of types and flavors, as well as the smoothness of the vapor, attract not only the average cannabis users, but also high-profile celebrities.
Country music legend and renowned cannabis user Willie Nelson has switched to vaping, saying he thinks it is the smarter choice (CelebStoner, 2016).  Popstar The Weeknd, rapper Snoop Dogg, and comedienne Whoopi Goldberg have similarly gone public with their fondness for vaping cannabis.  Actress and comedienne Sarah Silverman even showed off her sleek vaporizer on the red carpet, small enough to fit in her evening clutch.  Singer Miley Cyrus recently said that she spotted producer and Oscar-winning actor Leonardo DiCaprio with his vaporizer at the Screen Actors Guild award (Dhiman, 2020).  Like many young people, Cyrus expected DiCaprio to pass the vape and share a few puffs with his fellow stars, highlighting the potential of cannabis vaporizers as a social activity.
The Social Aspect of Vaping
Young people, especially, are always looking for social activities that let them connect with their friends and peers, from going to the movies or shops, playing video games, drinking, dancing, and more.  Experts have explained how vaping cannabis has rapidly become one of those activities (Harlay, 2016).  Young people do not see vaping as a form of smoking or consuming substances, but as a group activity that helps them make new friends and project a certain lifestyle.  Due to the clouds of vapor that vaporizers can produce, some vaporizer enthusiasts even engage in cloud tricks, producing sculptural shapes in their vapor clouds.  There are communities and even competitions dedicated to cloud tricks and cloud-chasing, further enhancing vaporizing as a social activity.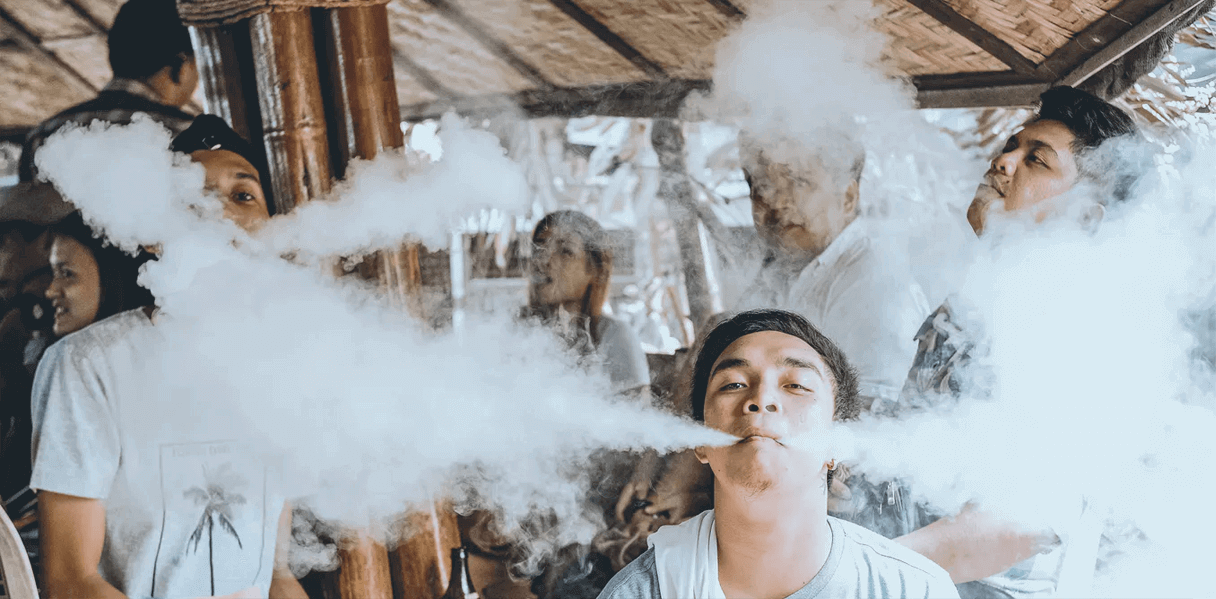 Source: The Conversation
The Digitization of Cannabis
Vaporizers also represent the new and improved way of using cannabis, using cartridges that allow for a more precise, personalized experience.  As Silverman showed, cannabis vaporizers are sleek, discreet, very convenient, and easy to use, able to produce little to no vapor, and low odor (Farah, 2017).  There are minimal supplies required and there is no burning which makes for a smoother and healthier way of consuming cannabis.  Vaporizers, therefore, help cannabis shed away the unpleasant images of rolling joints or ripping bongs, making the activity appear smoother and classier.  This can reduce the stigma around cannabis consumption and make cannabis more acceptable, whether for medical or recreational purposes.  Given the health and medicinal effects that cannabis can provide, the increase of vaporizer use could bring about great positive societal change.
Cilicon and the Vaporizer Lifestyle
Young people and the young-at-heart who wish to embrace the vaporizer lifestyle might opt for Cilicon's high-quality cannabis vaporizers.  They include a cartridge with a battery, pod system, and even disposable vaporizers that amplify the sleekness and convenience of vaping cannabis.  The reliable and hygienic hardware of Cilicon vaporizers would ease any concerns that cannabis enthusiasts might have, allowing them to easily share their vaping experience in social settings.  Cilicon products go through a strict quality control process, ensuring that vaporizing cannabis is safe and worry-free.  More importantly, the variety of colors and cartridge materials in Cilicon vaporizers for greater customization and personalization.  The wide range of products offered by Cilicon can fit and even improve all kinds of lifestyles.
Cannabis vaporizers are not going away any time soon.  In fact, with more celebrities and high-profile cannabis users switching to vaporizers, it will only continue to capture the world's attention.  One can picture, soon enough, a modern-day Cheech and Chong pulling out customized vaporizers that match their personalities.  As the stigma around cannabis consumption is reduced, cannabis vaporizers will become a daily feature.  Cannabis lovers can share their vaping experience with friends, old and new, and enjoy all the benefits that cannabis can offer in a safer, more convenient way.