Notice
: Trying to access array offset on value of type bool in
/www/wwwroot/www.ciliconplus.com/wp-content/themes/cilicon/single-product.php
on line
111


Delivering Huge Clouds of Vapor
With an enhanced ceramic heating core and an innovative air-channel design, the ELEV Box2 provides you with infinite, tight airflow with a smooth 'hit' pleasure. ELEV Box2's look is as impressive as its features. A combination of a box-like look and golden-line vision window gives this compact mod disposable both a stylish aesthetic and comfortable grip.
Notice
: Trying to access array offset on value of type bool in
/www/wwwroot/www.ciliconplus.com/wp-content/themes/cilicon/single-product.php
on line
191
All the Features You Need to Know
Fomatrix™ Ceramic Heating Core
Specifications
Dimension

34.1mm*17.2mm*86.0mm

Tank Material

Food Grade PCTG

Central Post

304 Stainless Steel

Battery Material

6063 Aluminum Alloy

Activation

Inhale Activation
Heating Element

Formatrix™ Ceramic Heating Technology
Every Part Matters for Your Terpene Profiles

Bring ELEV Box2 Satisfy All You Want
Delivering Huge Clouds of Vapor

Enhanced Formatrix™ ceramic heating core is built for what large-capacity needs. And the ultra-fast-heating coil delivers what cloud chasers want – dense, heavy vapor with an ultra-fast responding speed. Together, they create a new kind of powerful, thin-and-light disposable that delivers a 'hit' pleasure for consumers.

Effective Air Channel Design

ELEV Box2 optimizes the design of the central post, the air channel delivering vapors to your mouth. The ultra-airflow design provides strong flavor and vapor delivery and decreases the clogging risk by reducing the formation of condensate.

Prevent Clogging with Ease

Long-term vaping brought by the large capacity probably leads to the clogging problem. ELEV Box2 equips the newest Cilicon® Duair™ dual-channel design that offers an amazing smooth vaping experience, ensuring the safe operation of your device with the clogging issue.
More Options Available for ELEV Box2
Level Up Your Imagination
Cilicon DesignedTM platform aims to strengthen your product competitiveness and brand reputation in the cannabis market. Our professional teams will offer you the most insightful and cost-effective advice on various aspects of designing in material, color, structure and technology, getting your customer a healthy and perfect user experience.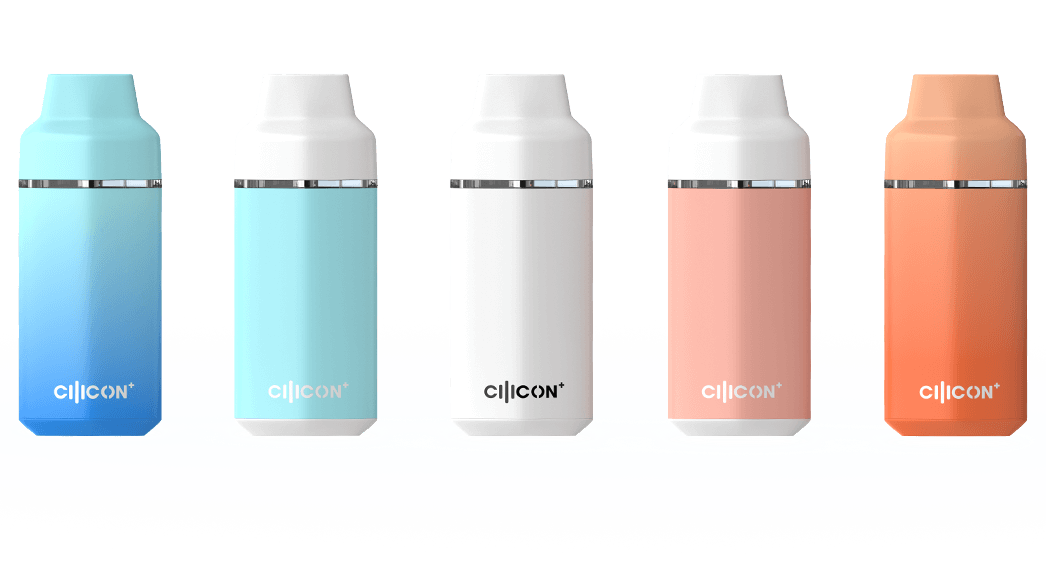 Product Gallery
Ready to Provide You with Our Ideas and Recommended Products