Notice
: Trying to access array offset on value of type bool in
/www/wwwroot/www.ciliconplus.com/wp-content/themes/cilicon/single-product.php
on line
109
Notice
: Trying to access array offset on value of type bool in
/www/wwwroot/www.ciliconplus.com/wp-content/themes/cilicon/single-product.php
on line
111

What Inside the BOX?
A superb 2ml large-capacity disposable is the most harmonic and full-featured one that contains multiple CILICON®  patented technologies and solves the most frustrating problems – spit-back, clogging, concentrate waste, inconsistent flavor, toxic substance for the daily vaping, creating a contrast with its small and simple outlook. Combined with the iconic stepped mouthpiece and rounded box-like device body to forms a unique and sturdy flask-like outlook, eventually bringing cannabis consumers an exceptionally satisfied, flavor-consistent and long-lasting experience
All the Features You Need to Know
Larger Customization Space

Clogging-Proof Airway Design

Reduced 99% Spit-Back Issue

Specifications
Dimension

35.5mm*11.0mm*81.0mm

Tank Material

Food Grade PCTG

Central Post

316L Stainless Steel

Battery Material

Aluminum Alloy

Activation

Inhale Activation
Tip Type

Press In/Snap In

Heating Element

Formatrix™ Ceramic Heating Technology
Notice
: Trying to access array offset on value of type bool in
/www/wwwroot/www.ciliconplus.com/wp-content/themes/cilicon/single-product.php
on line
365
Every Part Matters for Your Terpene Profiles

Bring ELEV Box1 Satisfy All You Want
Make the Most of Your Mystery Disposable

The discreet internal design possesses CILICON® must-have technologies to enhance the quality and duration of the vaporization process. It adopts Duair™ Technology, BioBaleen™ Sealing-Off Cap, Formatrix™ Ceramic and V-shape Oil Tank to form a powerful vaping box,efficiently eliminating clogging, spit-back, insufficient taste and oil waste, and surprising you with a steady, comfortable and outstanding vaping performance in such a fashionable box.

Distinctive Flask-Like Design

The little flat box-like shape partially reveals the embedded transparent oil and incorporates with the most iconic stepped mouthpiece of our ELEV series to form a distinctive and sleek appearance. Its flawlessly designed outlook has a perfect height and size for people to carry and hide, making it convenient, discreet, and bringing it wherever you want.

Broader Customization Space

The spacious customization area gives you broader customization opportunities and allows to put your symbolic brand colors with larger LOGO printing area. It potentially supports you to create your comprehensive brand information, innovative design and impressive colors to meet your various customer groups, managing to deliver the most efficient and impressive information to the right people.
Multiple Options Available for ELEV Box1
Level Up Your Imagination
Cilicon DesignedTM platform aims to strengthen your product competitiveness and brand reputation in the cannabis market. Our professional teams will offer you the most insightful and cost-effective advice on various aspects of designing in material, color, structure and technology, getting your customer a healthy and perfect user experience.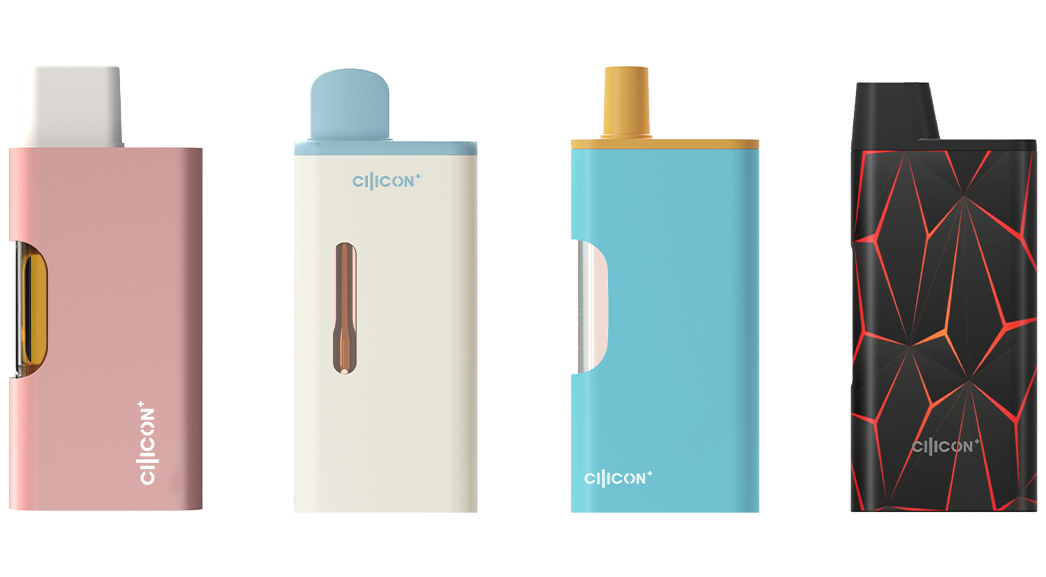 Product Gallery
Ready to Provide You with Our Ideas and Recommended Products