ELEV Air2 Meets All Your Imagination of 3mL Cannabis Disposable All-In-One

Notice
: Trying to access array offset on value of type bool in
/www/wwwroot/www.ciliconplus.com/wp-content/themes/cilicon/single-product.php
on line
191
All the Features You Need to Know
Double color injection molding

Lossless Flavor Taste Medical Grade Safe Vaping
Specifications
Dimension

14.10*24.10*112.0mm

Tank Material

Food Grade PCTG

Central Post

316L Stainless Steel

Battery Material

First Layer: PC; Second Layer: ABS

Activation

Inhale Activation
Heating Element

Formatrix™ Ceramic Heating Technology
Every Part Matters for Your Terpene Profiles
Great vape can only be achieved with great technology. With a 3mL ultra-large oil tank, 4.3mm Formatrix™ Heating Microporous Ceramic, and a lightweight and compact device body. ELEV Air2 has everything you need to start a long and fun journey with a large-capacity disposable vape. Explore the limits imperceptibly, so that you can experience the best flavor in each tiny breath.
Challenge Ceramic Heating Core Lifetime Limit
Transfer Your Imagination into A Customized Product
What does the 3mL volume mean? The largest cannabis disposable vape pen on the market comes with only one ceramic heating core inside! ELEV Air2 effectively avoids the flavor change due to the long-playing heating process. Scientifically Increased 43% heat efficiency and equipped with Duair™ Technology, ELEV Air2 solves common air blockage issues to guarantee consistent flavor and a smooth vaping experience.
ELEV Air2 creates a refined and comfy sense both in vision and touch through a double-color injection molding CMF technique. It provides a glassy look to enrich consumer vision expression and aesthetic value to impress users with the product design.
ELEV Air2 is able to be customized in extensive options from specific details to the device body. You can change the color, decorated ring, texture, and printing method to create a brand-new disposable.



More Options Available for ELEV Air2
Level Up Your Imagination
LEARN MORE
Cilicon DesignedTM platform aims to strengthen your product competitiveness and brand reputation in the cannabis market. Our professional teams will offer you the most insightful and cost-effective advice on various aspects of designing in material, color, structure and technology, getting your customer a healthy and perfect user experience.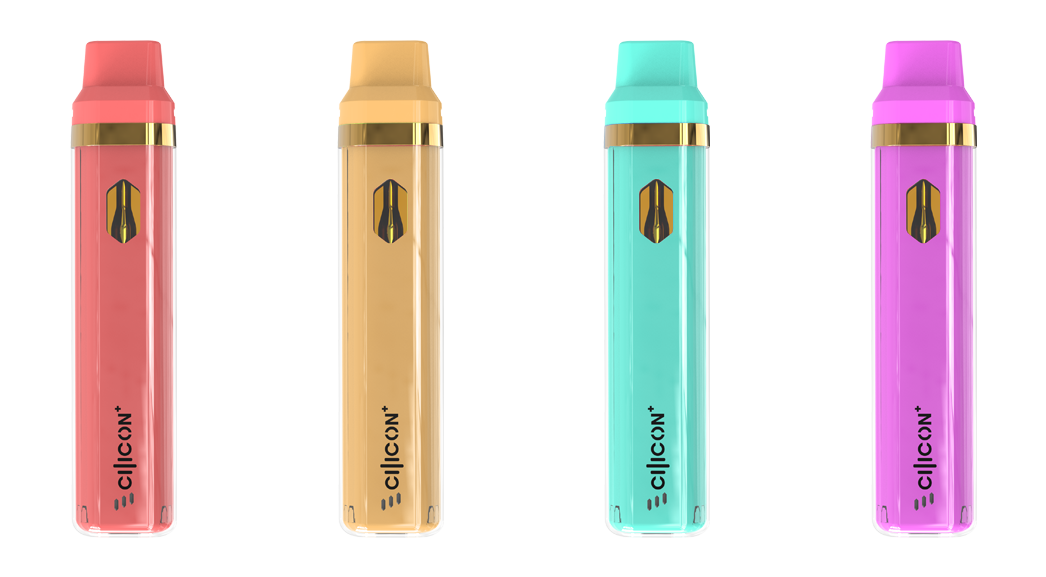 Which One do You Prefer?
Ready to Provide You with Our Ideas and Similar Products