Notice
: Trying to access array offset on value of type bool in
/www/wwwroot/www.ciliconplus.com/wp-content/themes/cilicon/single-product.php
on line
111


Slip from The Lightness to The Greatness
Welcome to the redefined world of vaping with EDGE Air1. This slim, curvy disposable vape features Duair™ technology to prevent oil clogging, a BioBaleen™ Module, and a V-shaped™ oil tank for added smoothness. The lightweight structure and extra-large oil window equipped EDGE Air1 will take your vaping experience to the next level!
Specifications
Dimension(mm)

20.5D*10.1W*109.0H

Tank Material

Food Grade PCTG

Central Post

Medical Grade SUS 316L

Ceramic Coil

Formatrix™ Ceramic Coil
Activation

Inhale Activated
Discover New Ways to Enjoy Moments with EDGE Air1
Free Burden, You Deserve to Enjoy

EDGE Air1 is a sleek, lightweight device with a unique design on the slope vision window and irresistible rubber paint. Its Duair™ Technology prevents clogging without a button, allowing for all-weather usage.

Portable and Powerful

EDGE Air1 weighs only 19 grams for portability. With a rounded-edge design and rubber paint finish, it presents the concept of fashion and energy. Its Formatrix™ Ceramic Heating Technology ensures consistent flavor and quality, while its design prioritizes safety.

Ultra Smoothness, Extra Happiness

The BioBaleen™ Module is designed for spit-back prevention with a promise of a satisfying vaping experience, while a Vshaped™ oil tank makes sure there will be minimized oil waste. Enjoy the happiness with EDGE Air1.
More Options Available for EDGE Air1
Level Up Your Imagination
LEARN MORE
Cilicon DesignedTM platform aims to strengthen your product competitiveness and brand reputation in the cannabis market. Our professional teams will offer you the most insightful and cost-effective advice on various aspects of designing in material, color, structure and technology, getting your customer a healthy and perfect user experience.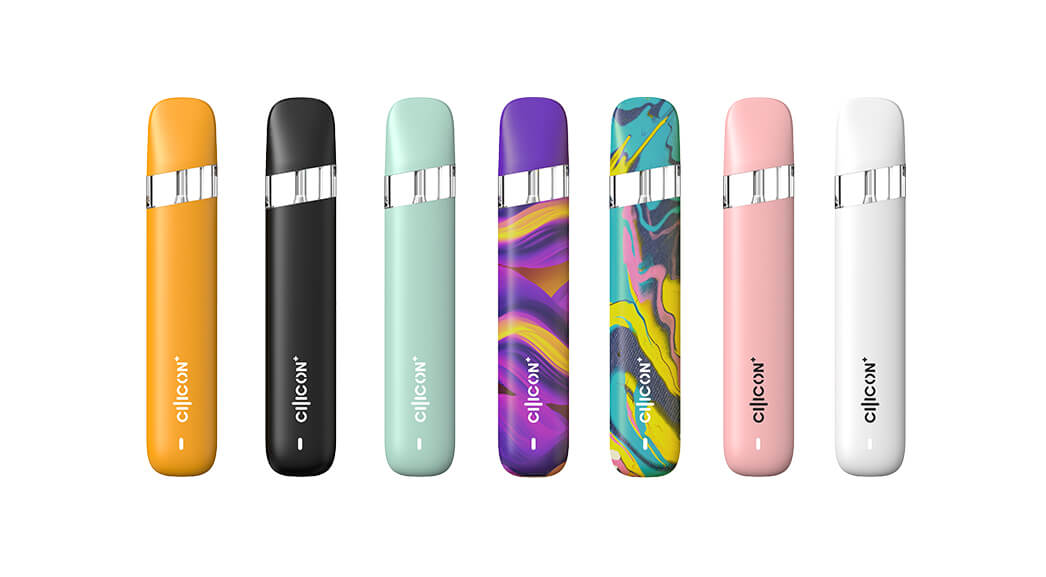 Product Gallery
Ready to Provide You with Our Ideas and Recommended Products