How much thought have you put into choosing the vaporizer that will represent your brand? Do you know the manufacturers' reputation? Have you read online reviews or spoken with LinkedIn connections who are familiar with their product? Do they offer anything that would set your brand apart from the guys down the street?
If your answer to any one of those questions is no – then you need to slow things down, just a little.
The manufacturer you choose to produce your vaporizers and cartridges is much more important than you might think. With the number of people who are moving to vapes to conveniently and discretely medicate or just generally consume cannabis, offering the best vape experience around can put your brand miles ahead of the competition.
It might sound trivial – but this is something you want to get right the first time. The expense of going back to the drawing board on this one could be far more costly than you think.
Why Your Choice of Vaporizer Manufacturer Matters
So, why should you be so worried about which vape brand you go with? They all provide the same basic functions, right? Pen or battery style, often with a button you press while inhaling and then release before exhaling. What's the real difference between one brand or manufacturer to the next?
You'd be surprised.
The manufacturer you choose could affect many different things including:
The lifespan of the product
Loss of oil in the filling process
Poor flavor or vapor quality
The user-friendliness of the product
The overall quality of the product
You might think that vapes aren't your main product focus, so it's okay to skimp a little on this end of your business. But does a successful brand like Apple or Samsung cut back on their accessories, even though they aren't their main product? Thinking that way will cost you in the long run in many ways – but the two most concerning for any business owner are your brand representation and revenue.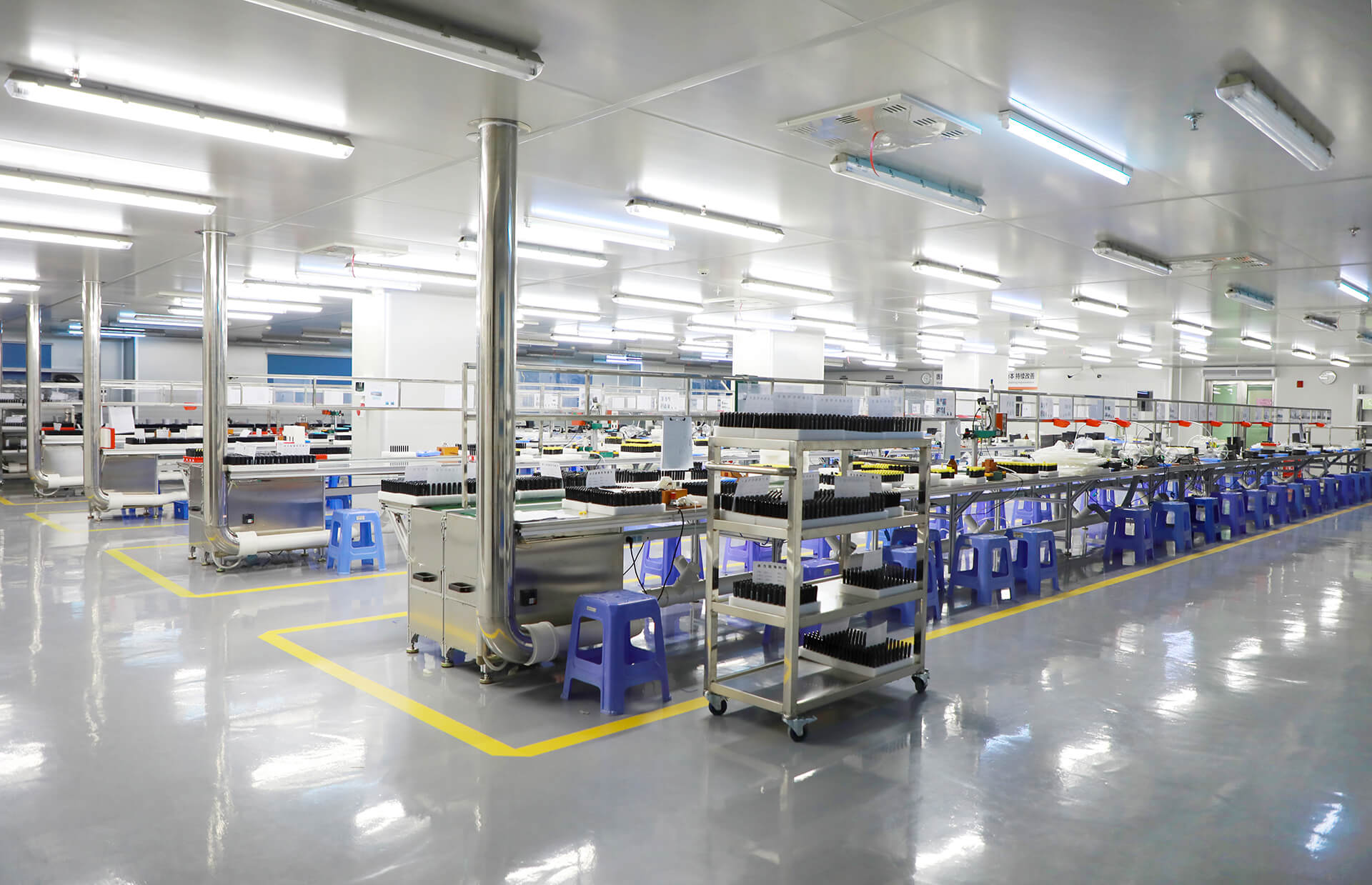 Your Vapes Represent Your Brand
Everything your business sells is an extension of your brand, and a representation of what customers should expect from your company. If you drop the ball, even in one seemingly insignificant area, it could cost you hundreds, if not thousands of customers.
In this case, we're talking about vapes – and you might not think there's a huge difference from one brand to the next but that's not the case. You should never go with a cheap product in hopes of "getting by" in that one aspect of your business.
A cheap or poorly manufactured vape could have a variety of problems including:
Poor flavor or vapor quality which could also lead consumers to believe you don't sell quality oils.
Vapes that break down easily and need to be replaced frequently could lead to customers thinking you cut corners in other areas as well to pad your budgets.
Leaking of oil either in the filling process or during/after-sale leads to a loss in both revenue and in customers, who will go find a leak-free vape elsewhere.
How Quality Affects Your Bottom Line
You only sell the finest strains of cannabis, grown with minimal or better yet, organic pesticides, and it's passed all the tests. So, why sell top-tier cannabis and cannabis oils, without offering a top-tier vaping solution as well?
Not only will a shotty product leave you with poor brand representation, but it will negatively impact your bottom line in numerous ways.
Something you should keep in mind in all business is that people are more likely to tell others about a bad experience than a good one. So, even if you have ten customers and only one is upset – that one guy who is upset is more likely to tell everyone he knows about his bad experience.
However, those happy customers will probably only tell a small handful of friends or coworkers about their enjoyable experiences. It's an unfortunate fact, but negative word of mouth just travels faster.
If someone buys a vape from your shop and then the pen battery dies a week later, or the disposable leaks all over their purse or backpack, or anything like that – that person is more likely to tell people not to buy that product.
This means two things – negative word-of-mouth advertising and shelves stocked full of a product that you'll never get rid of. Neither is a scenario you want your business to be in.
Choosing a poor-quality vaporizer to sell with your brand name behind it is a poor decision overall. It might seem like you're choosing a less expensive option to save costs – but it could also end up costing you two or three times as much (or even more) when you can't sell the product you have and need to invest in a new one to keep sales moving.
On the other hand, if you have an average-performing vape, they aren't likely to send anyone out of their way to your store. So, even though going the middle ground with a mid-tier vaporizer will likely be enough to get you through, it's not going to propel your brand forward the way a top-of-the-line vape has the potential to do.
What Should You Consider when Choosing a Vaporizer Manufacturer?
So, what should you look for in a vaporizer manufacturer to make sure that you don't see the lost revenue and negative brand representation problems we discussed above?
There are many things you should take into consideration when choosing a vape line to represent your brand – but a few things are more important than others. To keep it simple, we've broken it down into the four most important categories – the quality of materials, technology and innovation, user-friendliness, and custom branding options. Each of these things will play a major role in choosing the best vaporizers for your cannabis business.
Quality of Materials
Not all vaporizers are made equal – no matter how similar they may look at first glance. Everything from the heating element to the charging port can be made of a variety of materials or styles that will affect the overall performance of the vaporizer. Some materials are longer lasting, and some are chosen for increased vapor quality. Investing in a vape that uses quality materials will show that your brand takes itself seriously and wants to provide value with its products.
Technology and Innovation
Next to choosing a vape that uses high-quality materials, you'll want one that can adapt to the times. Vaporizers, like all technology, are rapidly changing and improving, and you don't want to be selling a brand that is always one step behind in the tech game. Rather, you want one that is ahead of the curve, pioneering the way in advances that improve vaporizers for both sellers and consumers.
User Friendly Design
The last thing you want is your customers bringing their vaporizers back in or calling your customer service line day and night trying to figure out how it works. User-friendliness is one of the absolute most important factors when choosing a vaporizer line to use for your brand. It may look epic – but does it perform epically, with little in the way of instruction? If the answer is no, you may want to look at a different product.
Custom Branding Options
If a vaporizer brand has the above three qualities, then the last thing you should consider is whether there is a branding opportunity. Some vaporizer lines will sell their product in your store, but it's got to be under their name. On the other hand, some lines will allow you to fully customize your vaporizers, down to your brand's logo on the vape itself. If you've invested in a quality manufacturer, this is an excellent way to market your brand with your products.
How Cilicon Vapes Will Benefit Your Brand
Cilicon is a leading vaporizer brand for medical marijuana, recreational cannabis, or hemp products like CBD and delta-8 and delta-9 THC. They offer a variety of vaporizer designs – all with their trademarked technology that provides much-needed solutions to common vaporizer problems, like leaking and clogs to name a couple of examples.
If you're looking for a manufacturer to partner with that will help you stay ahead of your competition, Cilicon checks all the necessary boxes – and then some.
Innovative Technology Solutions
Cilicon vaporizers provide solutions to many common problems – like leaky oil cartridges, loss of terpenes in the heating process, filters that provide the purest vaping experience possible, and much more.
Here's a quick look at some of Cilicon's unique tech solutions:
Oil IsolationTM is a patented breakthrough technology that separates the oil inlet from the tank before sealing the device, preventing leaks during filling and after.
BioBaleenTM prevents spit back as well as preventing potentially harmful substances like oil residue.

DuairTM technology is an airflow tech that was specifically designed to solve the ongoing issue of cannabis oil clogs.
SpacxfillTM is designed to improve the efficiency of the cartridge filling process, creating an entirely new oil filling method.
Each of these innovations is something you simply can't find with other brands – and something that your brand can have over the guy down the street who chose a vape without looking into all their options first.
Create Custom Vape Designs
Cilicon Customization Solution is meant for companies looking for a quality vaporizer manufacturer to help them create a branded product that is exclusive to them. The entire process can take up to 77 days, but the wait is worth it when you have a fully customized final product.
With our product you can fully customize your design with a variety of options for each part of the vaporizer including body, mouthpiece, and outer material. You can also customize oil volume, so you can sell disposables and vapes with varying amounts of cannabis oil prefilled, based on your location's regulations and consumer preferences.
Here's what you can expect when choosing Cilicon to represent your brand:
– Quality control at every step from concept to the final product.
– Advance patented technology (listed above).
– Design and branding options to offer a one-of-a-kind vape.
– A team dedicated to making your ideal vaporizer a reality.
– Customization of everything down to the packaging.
– Long-term follow-ups to ensure you and your customers get the best of the best.
Our teams are dedicated to your success from start to finish. We want your business to thrive in this growing industry – and we're prepared to be there for you every step of the way. Cilicon is constantly looking for the next way to improve the cannabis vaping experience and we are prepared to ramp up production as your demand increases.
Offer Multiple Vape Options
On top of cutting-edge technology that is exclusive to Cilicon designedTM vaporizers and a personalized experience for retailers, we offer a wide variety of vaporizer designs including disposables, pod systems, and cartridge and battery styles. Each line uses our patented technology and can be customized to meet your needs.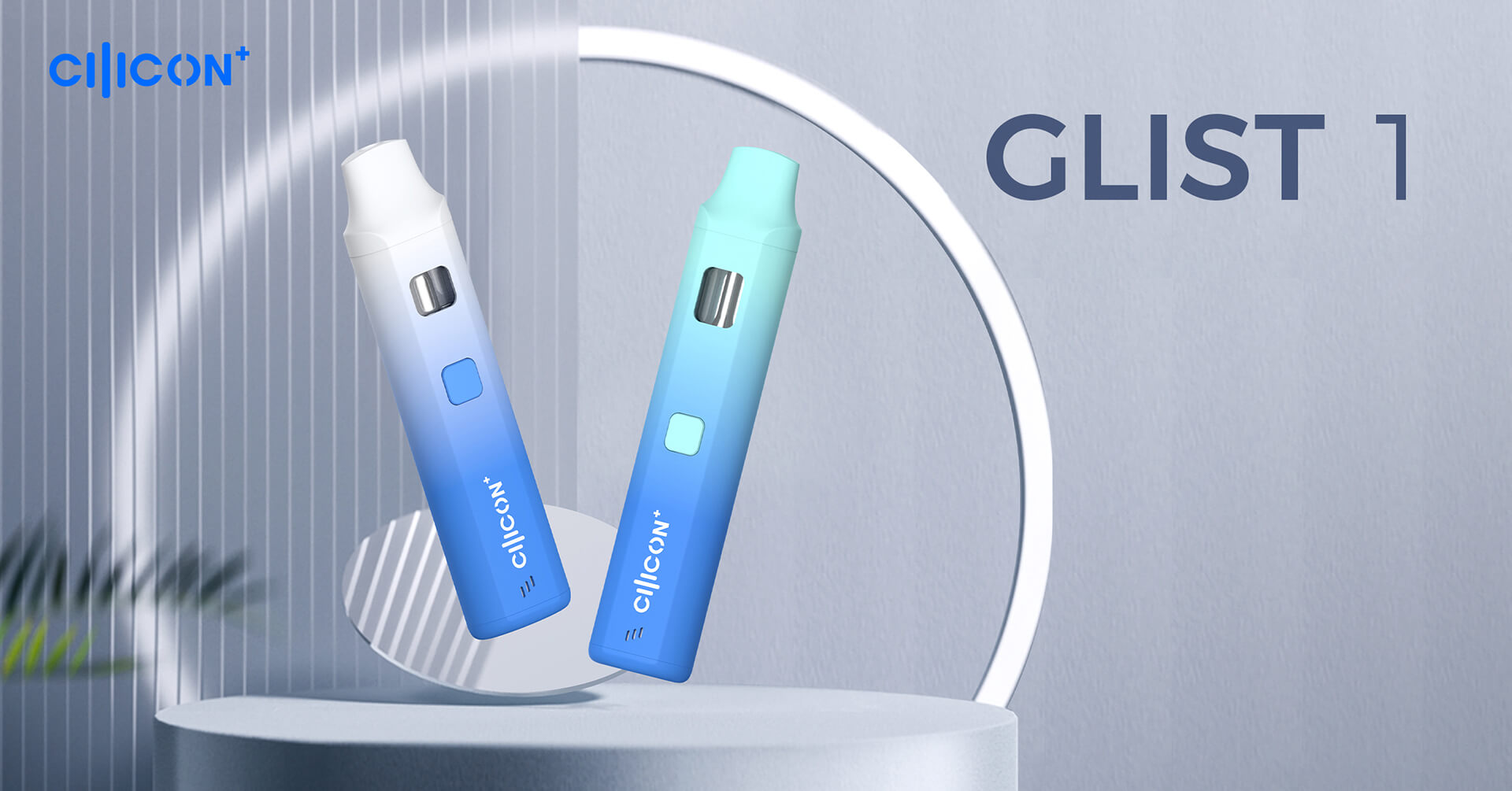 Disposable All-in-One Vapes is a top seller – and Cilicon has five different styles to choose from. The SOLO, ELEV, EDGE, GLIST, and FLARE are all great options for any retailer looking to sell a top-performing pre-filled disposable cannabis vape. When it comes to options for more regular consumers who might not want to buy a new device each time, Cilicon also offers the FLARE pod system and the NANO line of 510 cartridges with three unique batteries to pair with them.
Cilicon strives to offer the newest cutting-edge technology while also guaranteeing product quality and consistency. We want to help your business grow with the industry as it expands across the globe – and we will be there to help guide you through creating a vaporizer to represent your brand that you can be proud to have on your shelves.
Contact us today to learn more about the Cilicon Customization Solution option – where we put together a team to help you customize your line of branded vapes that your customers will keep coming back for.