What Are the Different Types of Cannabis Vaporizers?
Back in the 90s or even through the mid-2000s if you heard vaporizer and cannabis in the same sentence, you almost guaranteed thought about the Volcano. While bulky desktop vapes like this were high-tech back then, they are mostly a thing of the past these days. Modern vaporizers are usually handheld and as easy to use as pressing a button while inhaling – they operating much the same as most e-cigarettes.
However, just because the idea is similar across the board doesn't mean there are not a ton of variations and styles to choose from. Most vaporizers – disposable and reusable – are made to be compatible with cannabis oils. They either come prefilled (disposables) or you can buy replacement cartridges or pods. Which you choose will generally come down to personal preference – and most thriving cannabis businesses sell both disposable and reusable options.
Beyond your every-day vaporizers, there are also more advanced options that allow you to change out the tank to be compatible with other forms of cannabis like ground flower or wax. However, the most common, convenient, and easiest to use are definitely the ones designed to work with oils either as all-in-one disposables or with replaceable cartridges or pods – and for the sake of simplicity that is the sort of vaporizers we will be looking at in this article.
Three Main Types of Cannabis Vape
There are three main types of vaporizers you'll find in most stores – disposables, cartridge/battery combos, or pod systems. Each has their own benefits and drawbacks and each appeals to a slightly different crowd. Before we go on to which variations of the vape are most popular based on the top internet results, let's take a quick look at each of the most popular types of vape.
Disposable All-In-One
For those looking only at simplicity and convenience, disposable vaporizers are definitely the answer. They come in a variety of strain options (which will also vary from store to store) and are prefilled with cannabis oil and ready to use right after purchase. Most offer the same top performance as a 510 vape or a pod system, without the need for any upkeep.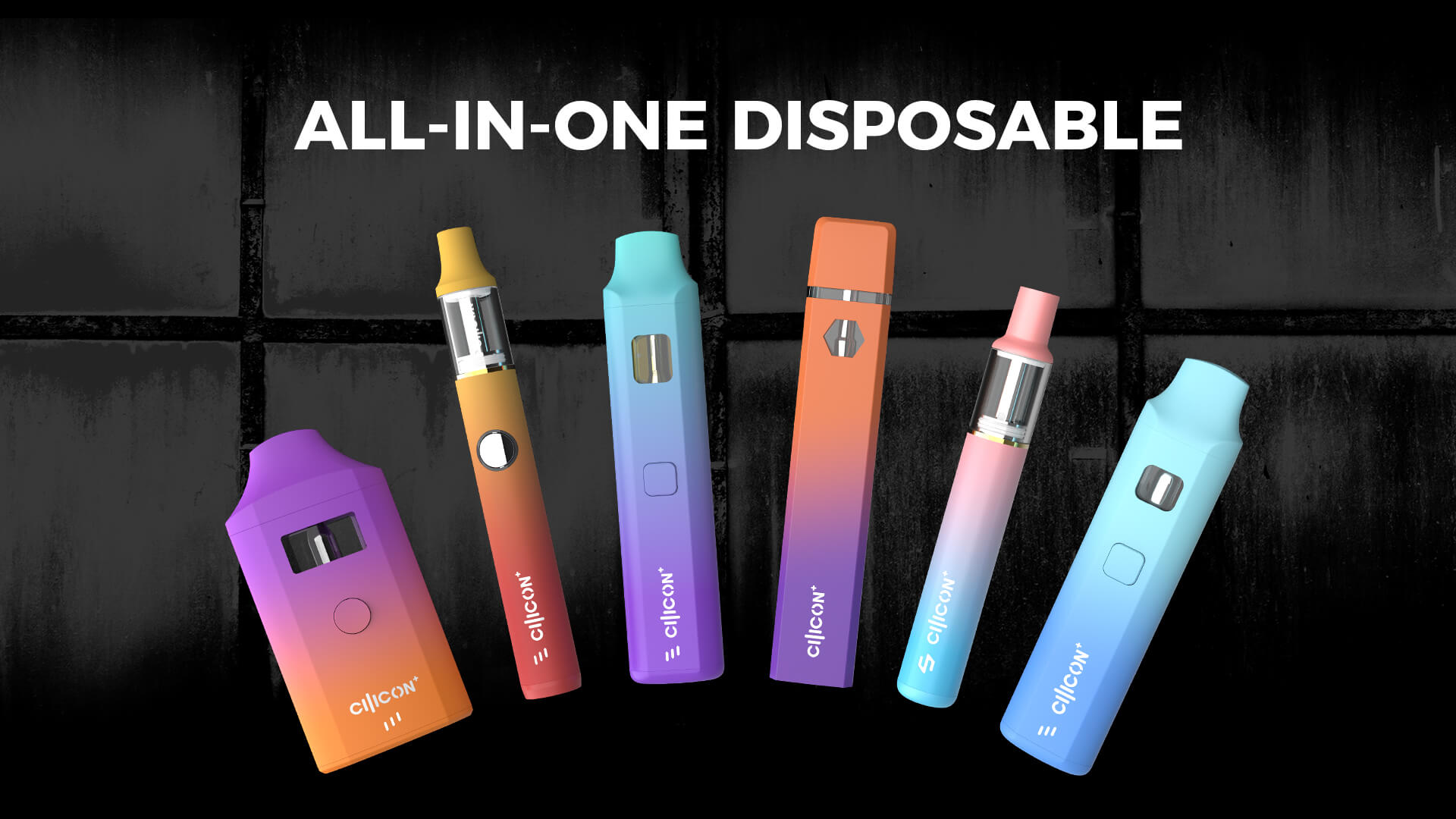 510 Vape Pen (Cartridge and Battery)
The 510 cartridges and battery combo – often seen in the style of and referred to as a pen – is probably the most common among daily or even regular consumers that prefer vaping. The convenience factor is still there – most brands offer 510 cartridges and they will fit any matching battery, regardless of the brand. These vaporizers are easy to use and often have additional options like temperature control that will enhance the vaping experience.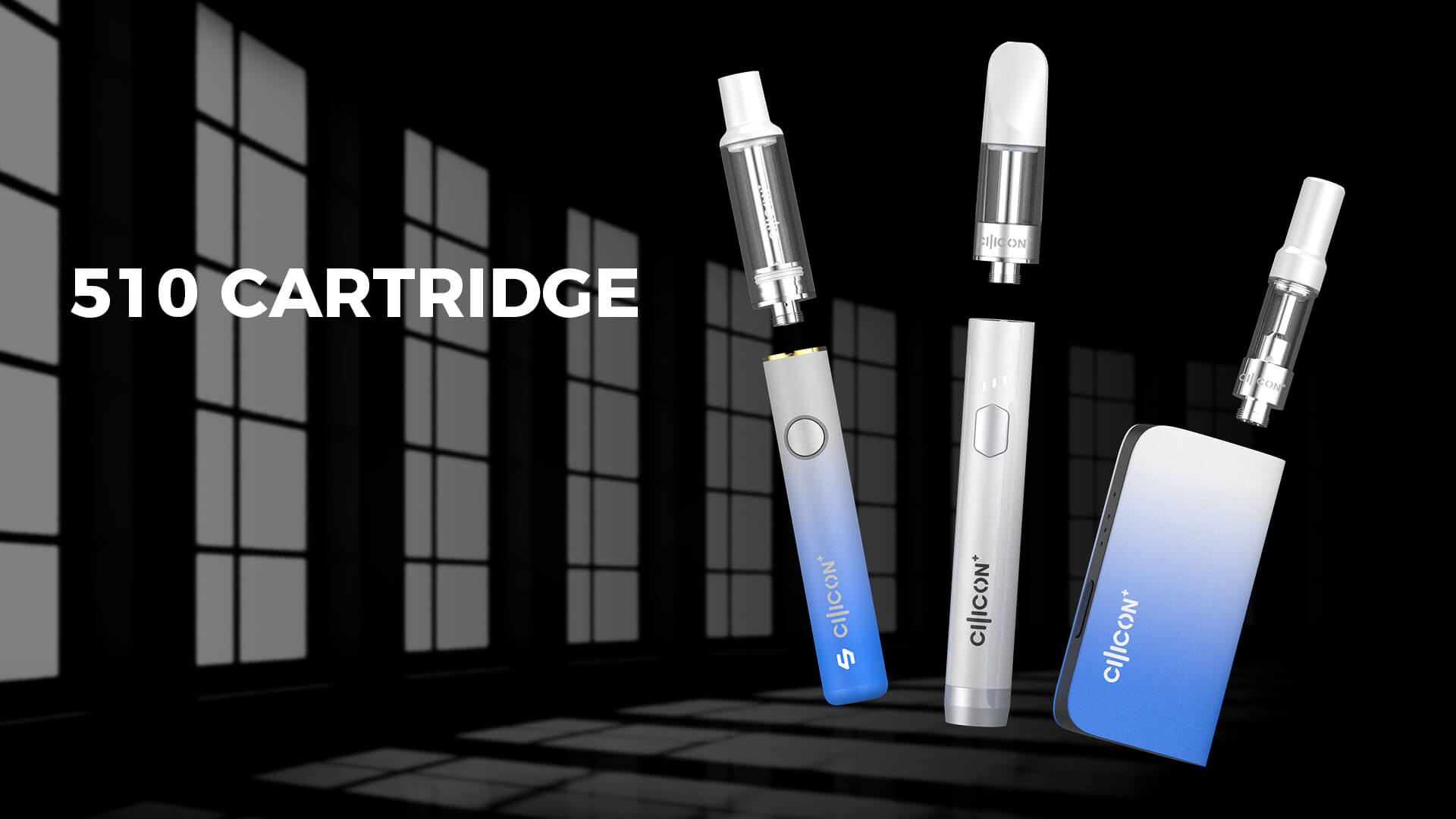 Pod System
Pod systems are one of the newest handheld vaporizer trends on the market. They have a unique and sleek design and many dispensaries and CBD brands are looking to offer pods along with or in place of the more traditional 510 cartridges. If you're looking for a way to set yourself apart from the competition then offering pod system vapes may be a great opportunity to do that.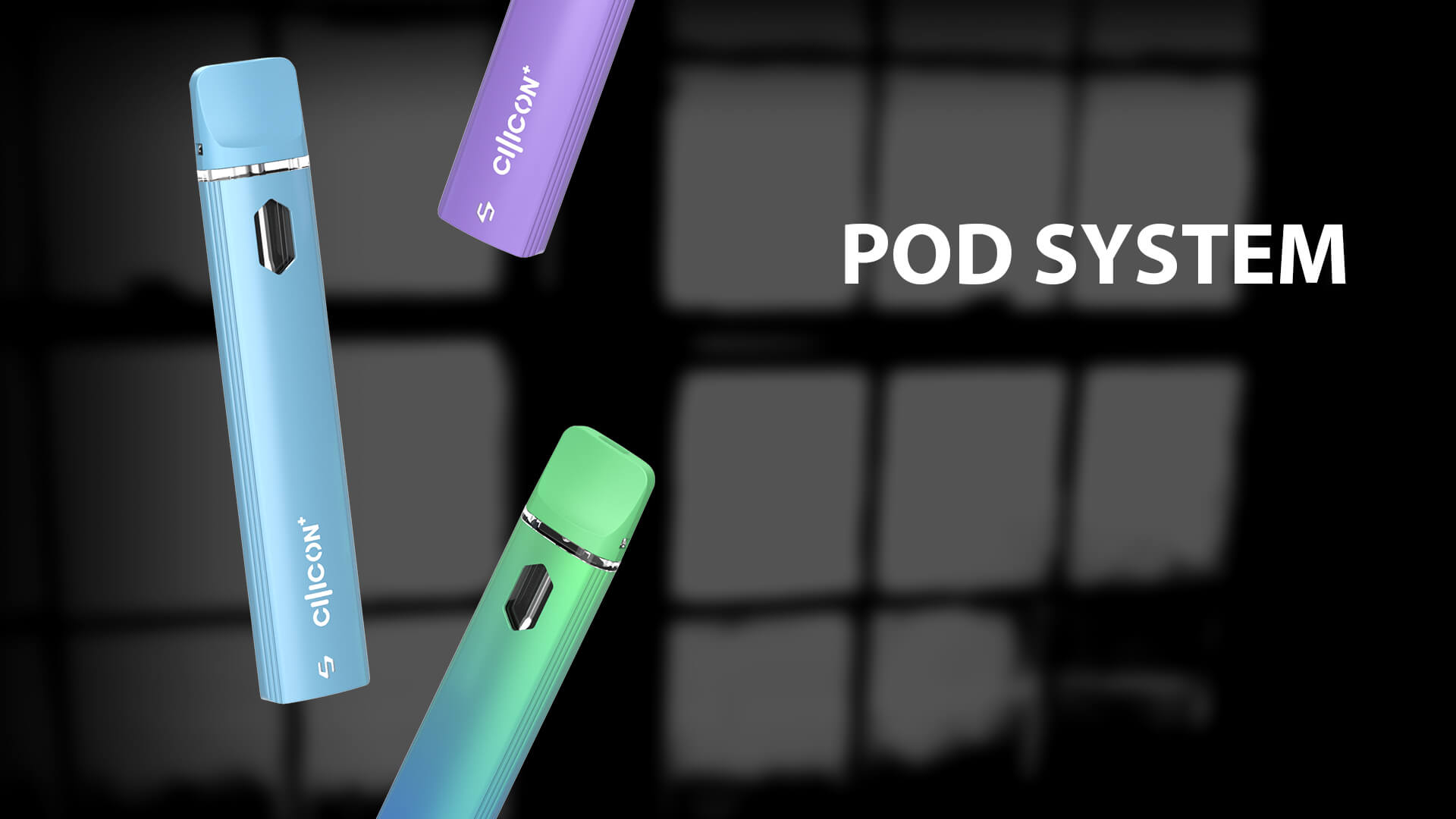 Which Types of Vaporizers Are Mostly Seen?
As vaping becomes more commonplace among cannabis consumers it's important to also note which types of vaporizers are the most common. Keeping up with these trends will help you make decisions when it comes to which vapes to offer in your shops to keep your customers happy and coming back for more.
In recent years vaping has exploded in popularity. Some choose it as a more discreet way to medicate while others choose it as a health-conscious alternative to smoking. No matter what the reason, the go-to vaporizer styles seem to be the same.
While pens have been the primary choice for consumers over the last decade, more and more people are opting for the convenience of disposables. Overall, the pen style and disposable vaporizers seem to be leading the way in sales in the coming years.
Which Type of Cannabis Vape is the Best?
The truth is, there is no one "perfect" or "best" cannabis vaporizer – at least not when it comes to styles. When it comes to brands and materials that can be used there will always be some that outperform the rest. But today we're looking specifically at the style of vaporizer, and which is preferred by consumers.
So, instead of looking for the best type of cannabis vaporizer, let's look at which vaporizers are best for which types of consumers instead.
Best Cannabis Vape for New or Occasional Consumers
New consumers are usually looking for something simple to use that will give them a good idea of whether they want to continue vaping. On the other hand, occasional consumers are looking for simplicity – something that isn't a hassle for last-minute needs.
Disposables
Disposables are the most user-friendly option, especially for new consumers who have never tried vaping before. It cuts down on the need-to-know information and is as easy as purchasing the vape, opening the package, (possibly pressing a button), and inhaling. These sorts of vapes are also often preferred by people who only use a vape sparingly, often when smoking isn't an option for them.
510 Vape Pen
Though there is an occasional learning curve to using a 510 battery and cartridge, the pen-style batteries are often simple enough for even new consumers to figure out without much issue or need for help. These are often button activated rather than being activated on inhale – though this does depend on the specific vaporizer. There is minor upkeep involved – charging and replacing cartridges for example – but it's still not something that is terribly difficult to maintain.
Best Cannabis Vape for Regular Consumers
Those who vape cannabis regularly are going to be looking for more than just convenience. They want something that is going to provide them with the best quality of vapor, the best flavor experience, and all at a reasonable price. Often regular consumers opt for a rechargeable and reusable vape that they can either refill with their own cannabis oil or buy refills for at their local dispensary.
510 Vape Pen
As vaping has grown in popularity the pen style of portable vaporizers has remained a preference among regular consumers. The main reason for this is that all 510 cartridges and batteries are compatible, even if they are from completely different stores. So, someone who shops around for their cartridges where the deals are is likely to want a universal device that will work no matter where they shop. They are easy to use, convenient and lightweight, and come in colors and sizes.
Pod System
As technology tends to do it's evolved in the world of vaping a lot over recent decades. Pod systems are newer but gaining popularity fast for their sleek and unique designs. The only downside to a pod system vape is you may not be able to buy replacement pods at all dispensaries. Think of them almost like the "Apple" of cannabis, while 510 cartridge/battery combos are more like the "Android" tier vapes. The higher end is more exclusive, and the accessories and refills may be harder to come by depending on the shops in your area.
Best Cannabis Vape for a Customized Experience
Anyone who has been vaping cannabis for a while can tell you that not all vaporizers are the same. Some offer a much higher quality vapor than others – fuller, more flavorful, and less harsh. But there's more to it than that. When you have control over the temperature that you're vaping your oils you can also control which cannabinoids, terpenes, and flavonoids are activated and inhaled in your vapor.
If you're looking to use cannabis medicinally this is especially beneficial as it allows you to tailor the effects that you are looking for out of each strain you vape. When it comes down to it, most medicinal or experienced users want a vaporizer that is of higher quality. And most will own either a pod system or a 510 battery and cartridges.
Pod System/510 Vape Pen
These systems, as we talked about above, are perfect for those looking for a more customized experience. While there are more basic, beginner models, the higher end you look, the more features you'll find available. From unique tech that prevents leaking and wasted oil to temperature controls, these systems offer the most "bang for your buck" so to speak.
Which Cilicon® Vapes Are Most Popular?
Cilicon® is an industry leader in vaporizer technology that offers a style of vaporizer for every type of consumer. Here we're going to look at three specific Cilicon® vaporizers – the SOLO Series disposables and ELEV Box4 disposable. All of our vapes, including our variety of 510 cartridges and vapes, use our patented technology to prevent leaks, reduce spit-back, and ensure no cannabis oil goes to waste.
SOLO Series Disposable
Our disposables are our most popular vaporizers – with the SOLO series leading the way. The very first disposable, all-in-one vape to also be rechargeable, these vapes offer a premiere vaping experience. With a ceramic heating coil, anti-clogging technology, and the VshapedTM design making sure every drop is vaporized and nothing goes to waste, it's almost the same experience as using a 510 vape pen or pod system.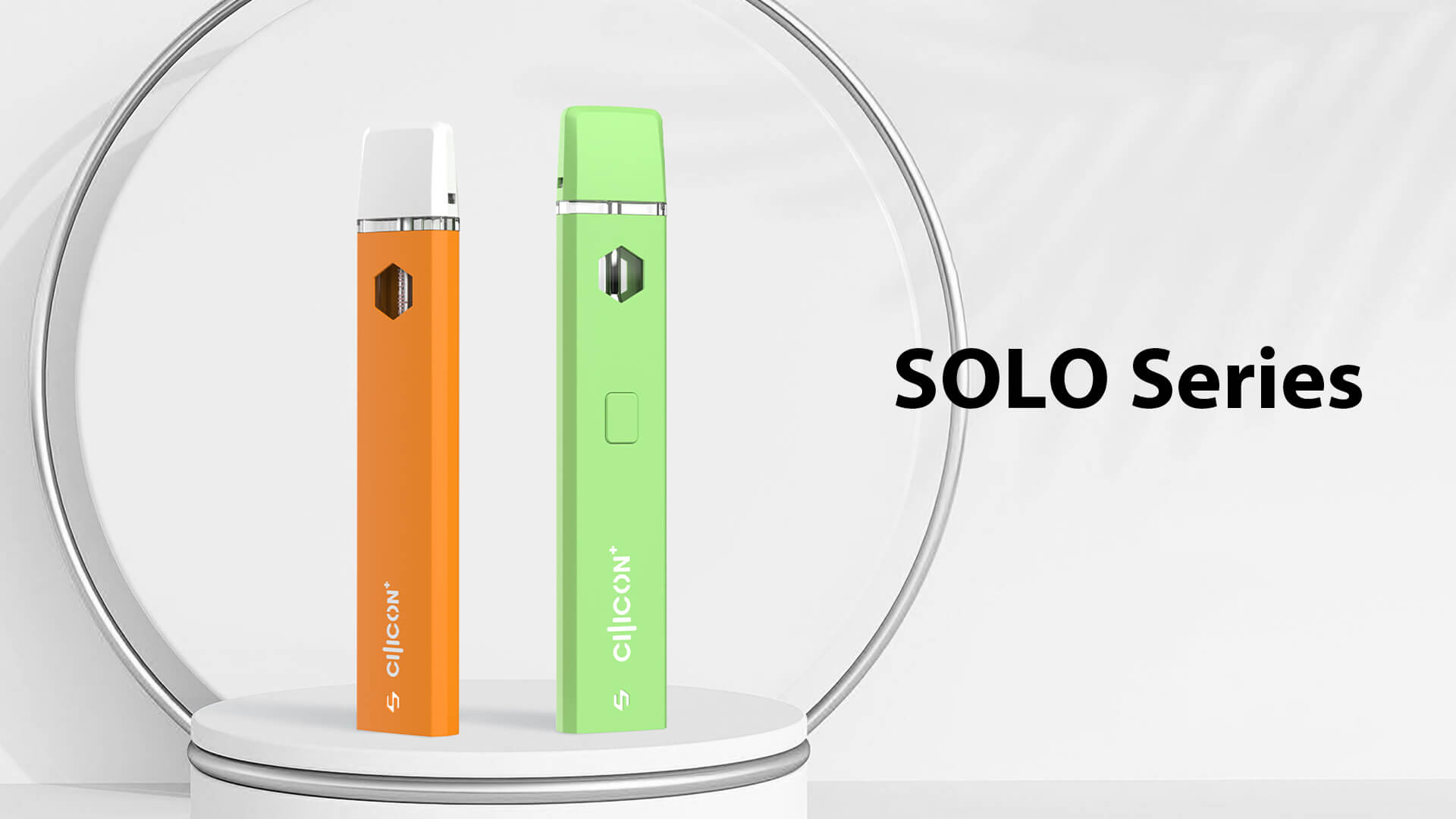 ELEV Box4 Disposable
If you're looking for a disposable vape that can hold a larger volume of cannabis oil then the ELEV Box4 is what you're looking for. Able to hold 4mL of cannabis oil this vaporizer also uses Cilicon®'s ReoreginTM technology and ceramic heating element creating the most flavorful and full vapor possible. All that along with clog-free vaping and an exclusive battery design, housing, and finish, this is a unique, large, and durable portable vaporizer.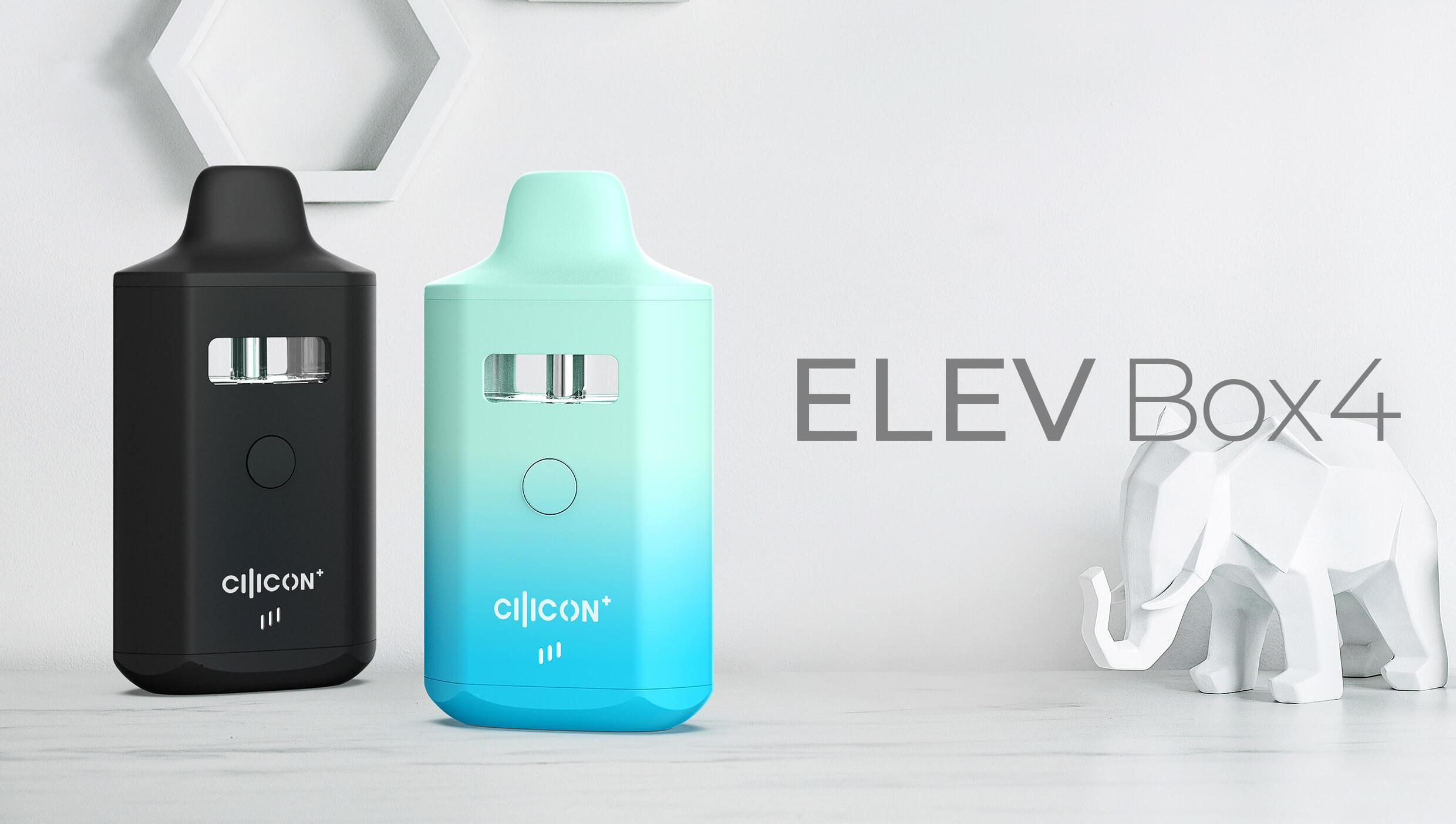 Cilicon® offers a wide range of products to fit the vaping needs of your growing cannabis business – and we're prepared to scale with you as you grow. If you're having a hard time deciding which vaporizer style you want to offer to your customers, our experienced teams are ready to help you find – or design – the perfect vaporizers to set your brand apart.