The Origin Of TWIST
"As a mother of three children, I do know cannabis has huge damage when brain development isn't mature like adults. The major concerns of mine is the keep my favorited cannabis vape pen in a secret closet and make sure my kids wouldn't vape it. Otherwise, I would be crazy I think".
"We have many customers love our disposable vapes but you know they really concern if their children mis-inhale the cannabis and no one wants the tragedy happens".
"We just want to update our current cannabis vaporizer to make sure there is a child-resistant safe lock but we need it affordable"
We constantly receive many inquiries from female capitalized cannabis vaping brands from a globe-wide cross from the United States to Europe. In many situations, children do not have awareness about cannabis vaping and its damage to them. They just love to put everything they can get into their mouths. Sometimes, some tragic conditions happen. How to create a child-resistant cannabis vape pen to solve the problem has been developing for years. In the United States, Child-Resistant cannabis packaging is compulsory in retailing. As part of the cannabis industry, Cilicon also fulfills we cooperate social responsivity in our product development. We aim to balance personal and family with our little effort and help our customers to relief from keeping eyes on children's accidentally mis-inhale behaviors.
First-Generation Child-Resistant Disposable Cannabis Vape Pen
TWIST, as our first-generation Child-Resistant disposable cannabis vape pen. Aim to provide a fearless cannabis vaping experience to cannabis vapors. It integrates Child-Resistant safe locker and our revolutionary Oil IsolationTM Technology. It offers double insurances in a disposable cannabis vaporizer.
The First Insurance: Protect Children is Our Priority
Different from the common method to adopt children protection in packaging, TWIST adopts a physical twistable safe locker in the bottle. Cilicon product team dedicates several smart designs to this little locker.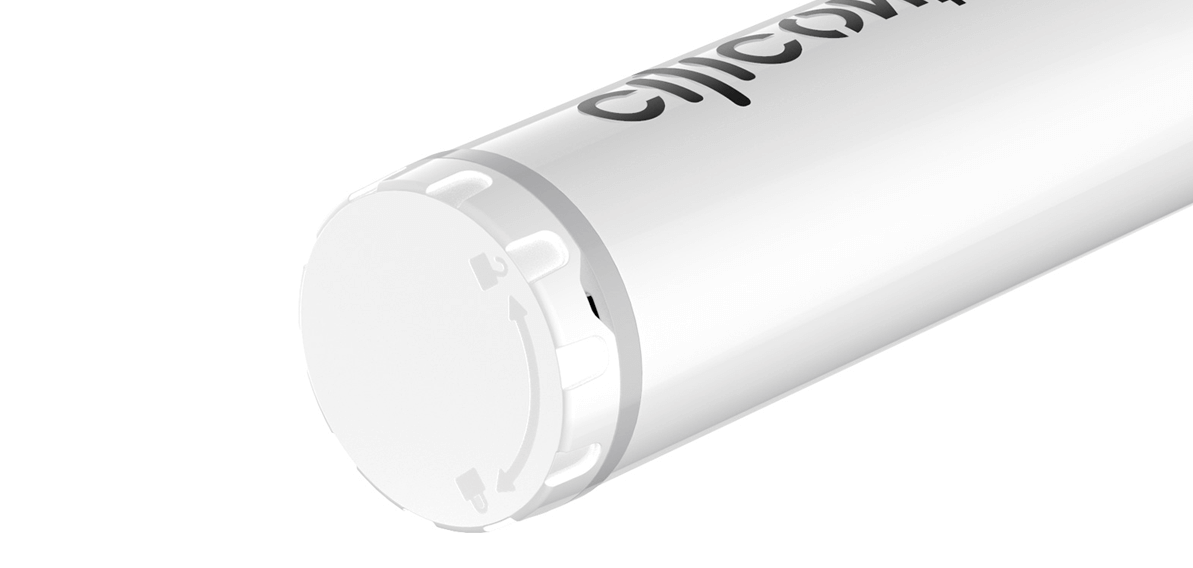 We play a trick in the TWIST and make sure its safe-locker is invisible if your customers do not check it carefully. We replace the traditional battery bottom housing with a jagged twistable locker without damage the overall product appearance. Thus, our customers can still have a smooth texture and safer vaping experience.
Impossible to Open the Safe Locker by Children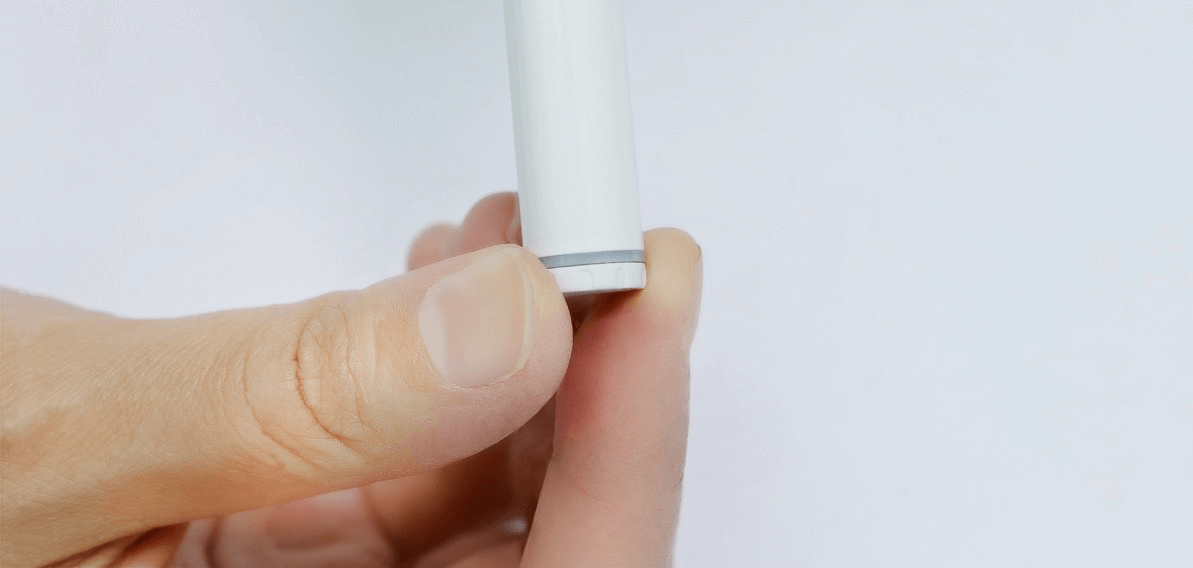 To eliminate the concern if children accidentally find the locker and try to open it, TWIST is designed to be opened by an adult finger's twisting force around 3N. Children are not able to twist the safe locker even they found it.
Yet, protecting our children is the most important thing for the family. It doesn't matter how many child-resistant you use. We still recommend you keep your cannabis vape pen in a secret place and inside the child-resistant packaging.
The Second Insurance: The Oil Isolation Technology
Oil IsolationTM Technology resolves long-time industry pain points. Leaking causes serious damage to the cannabis vaping experience and a waste of money. Many cannabis vapors worry about the potential pollution from a possible leaking cannabis vape pen to pollute their pockets or purse. We know this is annoying and upset.
When the Oil Isolation Technology faces the cannabis communities, it has been well developed by many brands like our distribution partner Airo Vapor. Peter, the founder of Airo Vapor, has a great vision for our  Elevate S2 which adopts Oil IsolationTM Technology. As our first disposable cannabis vaporizer with the Oil IsolationTM Technology, TWIST shoulders additional missions to pass our sincerity to the cannabis vaping industry.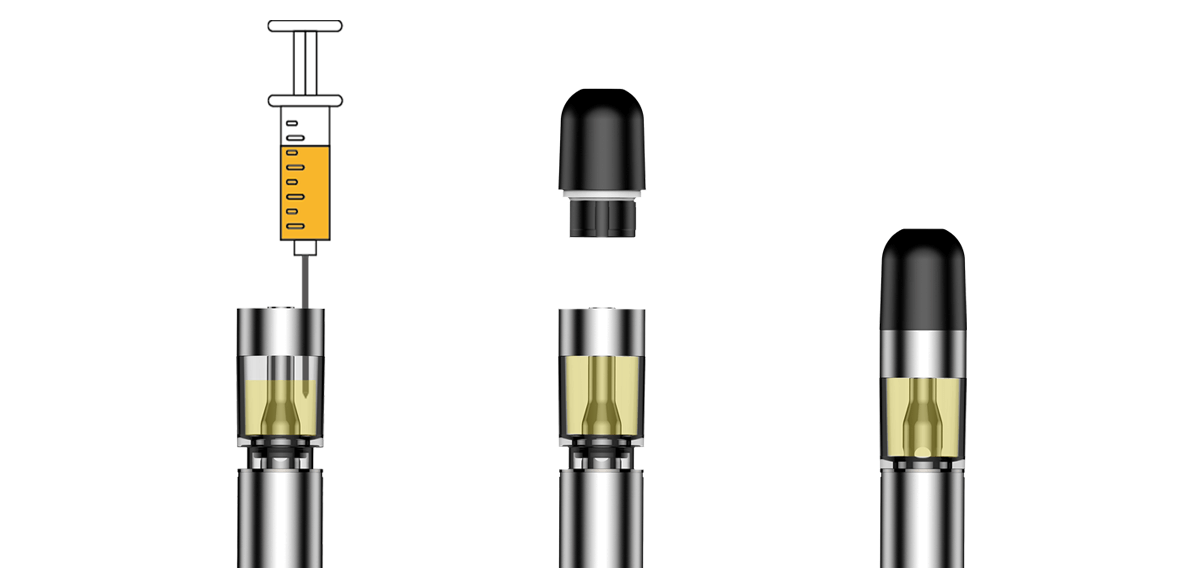 The Oil IsolationTM Technology, like its name, can effectively reduce 99% of oil leaking problems. The theory is to create a relatively vacuum environment inside the oil tank. Before the filling process, the intake hole is under the plane and would expose to the cannabis oil until the capping process. Due to the technology characters, TWIST would be able to eliminate oil leaking during the filling process and capping stage. if you want to know more details about filling oil,kindly refer to our download center.
Protect Cannabis Terpenes and Aroma
Since the Oil IsolationTM Technology creates a relative vacuum environment for cannabis extracts, less oxygen content means less terpene oxidation and volatilization. Just like our kitchen use plastic wrap, the Oil IsolationTM Technology keeps your expensive cannabis extracts in a safer situation. That means less returning rates and more consistent cannabis flavor and aroma.
Few people can imagine an important mouthpiece has such a great influence on a cannabis vaporizer. TWIST is Press & Lock design to tolerate 12KG pressure, which means once the mouthpiece is closed and no one can open it.
Frequent Ask Questions about TWIST
 1.What can be vaped by TWIST?  Many people are asking that what can I use a disposable vape with?
TWIST is designed for all kinds of cannabis extracts because of its well-developed MICROFEEL® ceramic heating coil and the patented Oil IsolationTM Technology.
2.How long do TWIST last?
TWIST insides with high standard battery cell and fully test before selling. TWIST's battery can afford ≥0.5mL extremely thick cannabis extracts until finished. So stop asking how long they last, they can last then you imagine.
3.Product Specification Information
Dimension(mm): 11.4*111.0
Battery Capacity(mAh): 335
Tank Volume(mL): 0.5
Tank Material: Food Grade Plastic
Central Post: Stainless Steel (SUS316L)
Output Power(W): 8.2
Resistance(Ω): 1.5
Intake Hole(mm): 4*Φ1.8
Activation: Breath Actuated
For safety concerns, we never compromise. Medical-grade stainless steel central post guarantees zero heavy metal leads and food-grade plastic is much healthier than keeping a chemical processed housing into your mouth.
TWIST is the most reliable child-resistant disposable on the market.
For more information, please visit TWIST Or Contact us by Info@ciliconplus.com .