The legalization of cannabis in 2018 has taken the cannabis industry to a new height. As a result, the cannabis packaging business sector also matures to accommodate the increasing demand for cannabis. According to Smithers' latest report on the cannabis market entitled The Future of Cannabis Packaging in 2024, the global cannabis packaging market is expected to grow to $1.6 billion by 2024. This exponential growth is a cue for cannabis brands as Cilicon® to go above and beyond in refining the packaging strategy to stay ahead of the competition.
Unlike any other products, preparing cannabis packaging can be tricky because it needs to comply with specific legal requirements for the cannabis market. Suppose that you would like to skip the nitty-gritty. In that case, you should consider partnering with cannabis packaging companies that can help you tackle the legal issues seamlessly and develop an exclusive packaging design for your cannabis products.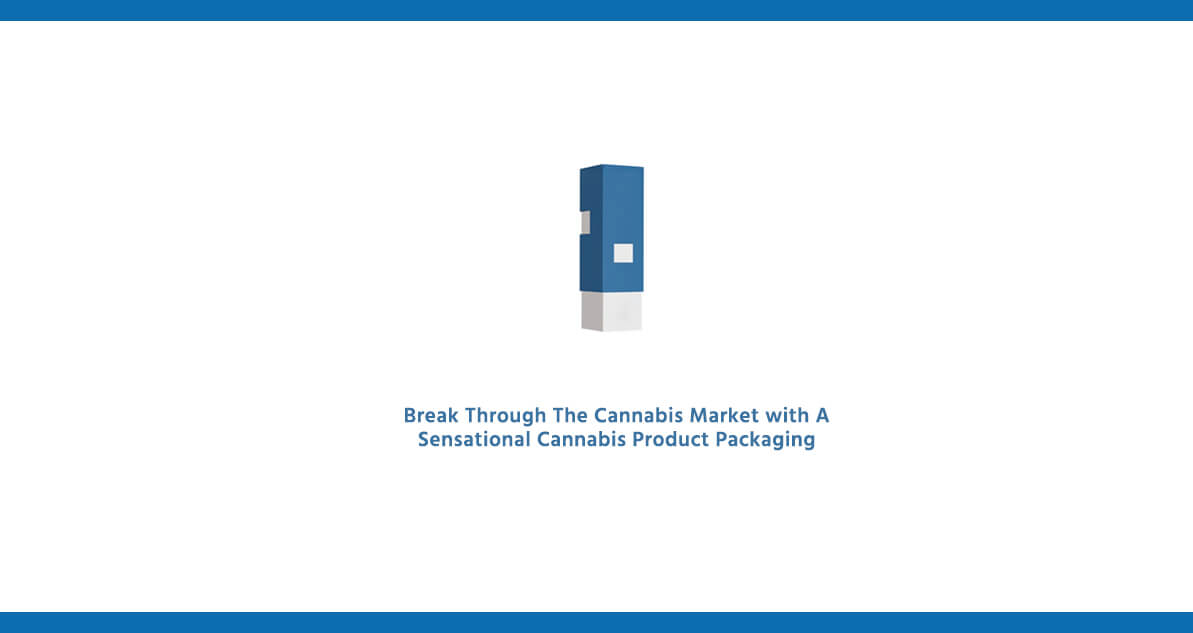 Prioritize legal requirements over cannabis packaging design
Before developing the most compelling cannabis packaging design, it is necessary to understand the legal landscape surrounding cannabis packaging design to ensure your brand stays behind the warning line. So, what are the essential legal guidelines you need to adhere to?
#1 Child-Resistant Design
Nearly all states that legalized cannabis distribution requires manufacturers to implement a Child-Resistant Design for their cannabis packaging. The design must not appeal to children, include warnings, does not mimic non-cannabis food packaging, and is also unopenable to children under the age of five.
Refer to:Why You Should Insist on Child-Resistant Vaping Devices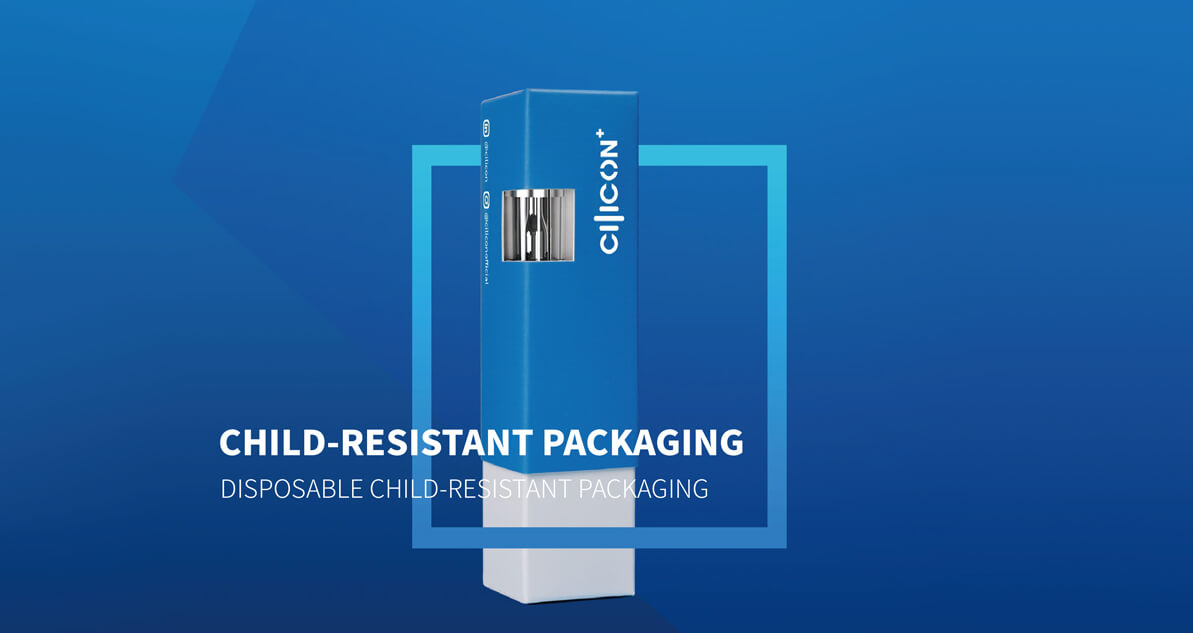 #2 Tamper-proof desin
The cannabis packaging needs to be tamper-proof to avoid unnecessary spills, ultimately exposing cannabis to unintended audiences. For instance, cannabis packaging should be sealable in multiple product parts. In addition, specific for edible cannabis products, the container must be opaque so that children can't see through the cannabis product itself.
#3 Informational label
A cannabis packaging should contain a label that provides all of the necessary information regarding the ingredients, including allergens, artificial food coloring, sodium, sugar, carbohydrates, and total fats content per serving.
Aside from the ingredient list, it is also expected to inform cannabis users with care instructions, manufacturer name and contact information, government warning statement on cannabis products, UID number, lot number, date of production, expiration date, period of use, and terms of use. Regarding the term of use, cannabis with a THC level exceeding 0.3% must state "for medical use only" label on the product's packaging.
Upon fulfilling these basic legal requirements, only then a cannabis brand can start focusing on how to attract the right audience with a dedicated packaging design unique to their brand and target market.
What's the importance of the proper cannabis packaging for a top-of-mind cannabis brand? 
The importance of cannabis packaging is multifaceted and goes a long way in ensuring an indelible first impression and lasting brand loyalty. A cannabis brand should go for an eye-catching design that makes people stop glancing while they hover over a bunch of cannabis products on the shelf. It has become a quintessential step to getting your cannabis brand recognized by customers.
Learning from the industry leader in soft beverage, Coca-Cola, we shall appreciate how they recently distinguished their product packaging design for different products intended for different target markets. The new packaging implements a white logo for their regular coke and a black logo for their diet coke product line. This brilliant color differentiation is enough to let the consumers easily identify their desired products from afar.
Now that we understand the importance of packaging let's break down its numerous roles in building a reliable brand image!
#1 Instill security
Nothing is more important than keeping your product intact upon arrival at your customers' doorsteps! The primary purpose of sturdy packaging is to protect your product while it is still being delivered through the logistic chain from the manufacturers leading to end users. Aside from physical damage, proper packaging also preserves your product from the harm caused by moisture, UV rays, heat, and other external factors.
Especially for vaporizer products, like cannabis vape devices, storing them in a high-temperature environment increases the risk of oil leakage. While it is essential to keep your cannabis vaporizers at an optimal temperature all the time, it will be out of your hands once the products are in delivery. An equitable packaging comes into play to help maintain your cannabis product's quality during this stage. For extra protection, many cannabis brands also provide seals and locks on the packaging to avoid their products being mischievously tampered with and ultimately jeopardizing your integrity as a reliable brand.
#2 Corporate responsibility
As the awareness of environmental well-being is rising, many cannabis consumers incline toward environmentally friendly packaging with fewer carbon footprints. Acknowledging this ongoing trend, many cannabis brands began incorporating recyclable and harmful ingredients-free packaging and logo to appeal to this consumer segment. It showcases how a cannabis brand cares more than profitable outcomes, which ultimately reinforces the brand's acceptance by the community.
Aside from fulfilling their responsibility to take care of the environment, they should also protect the most vulnerable demographic category, which is children. According to Canada 2021 Vaping Products Labelling and Packaging Regulations (SOR/2019-353) and California State Law,
E-cigarette devices or e-cigarette components must use Child-Resistant Containers/Child-resistant Packaging. In practice, cannabis brands are mandated to prevent children from consuming cannabis. Therefore, they can start by applying a packaging design that does not attract children and features a Child-Resistant System, rendering the cannabis vape device inoperable by children.
#3 Promotion
Your product's packaging can be your best publicity!
Packaging is meant to envision the product that you are trying to get across to your target market. In fact, two-thirds of cannabis businesses we surveyed stated that packaging influences purchase decisions. In addition, high-quality packaging has a greater chance of being reused, which ultimately creates a better recognition of your brand as more people see it. This is essentially free advertising because word-of-mouth is one of the best marketing strategies, after all! One notable thing is that you must still prioritize legal standpoint issues before even jumping into the packaging department.
#4 Brand marketing
Product packaging reflects the product itself and the brand as a whole. As the competition in the cannabis industry becomes fiercer and fiercer, the differentiation between one product and another is becoming more blurry. Therefore, it is essential to possess unique packaging to make your product stand out. You may go for a similar size and shape of the packaging, but you shall keep your design original and conspicuous. As you release new products, you can implement a unified theme for all of your cannabis products to properly represent your cannabis brand.
One of the challenges faced by a cannabis brand is the increasing number of counterfeits. By implementing safe packaging, a cannabis brand can seamlessly tackle this issue. With this specific packaging, cannabis consumers can identify counterfeited products and ultimately protect the brand's and consumers' rights and interests.
Cannabis packaging design choices ou can implement
When starting a cannabis business, you may be overwhelmed by the available packaging options and the packaging that best suits your product. From small bags, jars, and the more child-safe options – there are plenty of options you can select. The suggestion is to consider different packaging types based on consumer demand. So, what are the recommended cannabis packaging design options?
#1 Mylar bag
Mylar bag is probably the most common choice for your cannabis products, and it's one of the most affordable packaging options on the market! So, consider using them for your products if you're on a budget. Mylar bag is durable and protects your cannabis product from moisture, UV rays, gases, and pests. However, this packaging needs to be heat-sealed to be effective. Another advantage of utilizing a mylar bag is that it is safe for children because they will not be able to open it easily. While being relatively safe for children, keeping the product out of children's reach is still advisable. Regarding environmental concerns, you can consider the recyclable and biodegradable options available in the market!
#2 Slider boxes
This packaging utilizes a drawer mechanism that is durable and ravishing. In some cases, you may get a bit creative by showcasing the cannabis product without opening the slider. However, if you decide to put the product inside the drawer, you need to ensure that children can't open the slider. It is mandatory for your cannabis brand always to be mindful of the Child-Resistant Packaging requirement.
#3 Tuck boxes
This type of packaging is the world's most widely used packaging choice that can adequately protect compact and light products like the cannabis vape device at the lowest cost. The tuck boxes are available in multiple shapes and sizes. It is also relatively portable and effortless to assemble, which is essential to facilitate the smooth delivery of the cannabis product.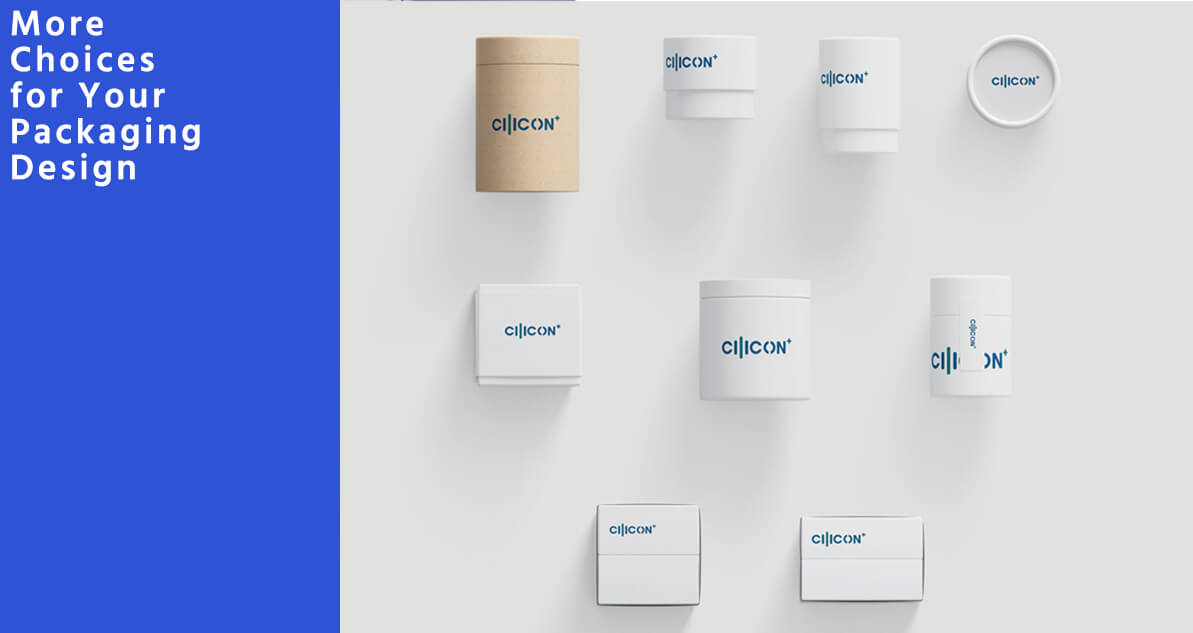 #4 Tube boxes
The tube boxes are considered light but sturdy packaging, allowing them to become one of the most affordable packaging options you can opt for. This packaging type is usually fully customizable to match your cannabis brand image. However, the tubular shape makes it more challenging to store and not completely sealed, making it suitable only for small batches of products intended for immediate use.
#5 Tins and jars
Tins and jars are made of metal and glass, which are considered tenacious packaging materials. These packaging types are environmentally friendly because they are resistant to pollutants due to their airtight characteristics. The shape of tins and jars is also compact enough to make them stackable, ultimately making them seamlessly storable.
Regardless of your packaging choice, you must prioritize compliance with your state's regulations before commencing with your cannabis product distribution.
Selecting the best packaging for your cannabis products with Cilicon®
Are you a new cannabis business still contemplating choosing the best packaging for your cannabis product? Cilicon® can be your ultimate solution provider as we will do the intricate task of producing a cannabis vape device packaging best fitting your brand image. With Cilicon's Customization Solution(CCS), Cilicon® is ready to actualize customized packaging designed exclusively by industry experts to help your business stand out in the growing cannabis market!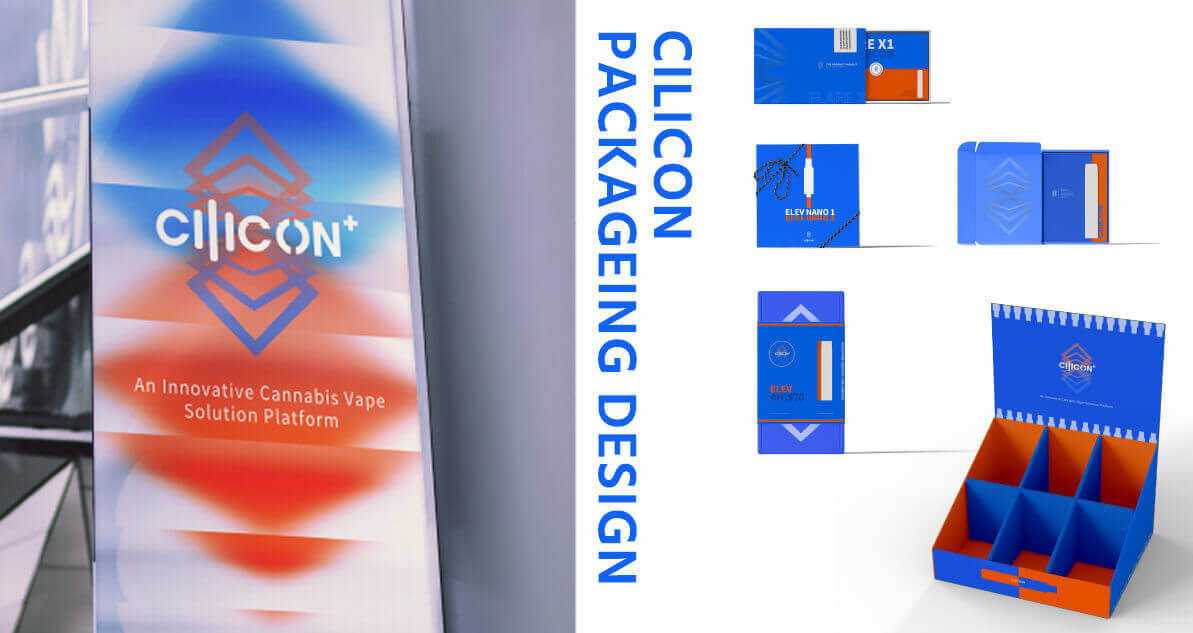 At the same time, our packaging solution also prioritizes a Child-Resistant Design that protects children from consuming cannabis. Cilicon's packaging design ultimately adheres to the standards regulated by the U.S. Consumer Product Safety Commission (CPSC) and the American Society for Materials and Testing (ASTM). We are also aware of the rising environmental concerns that drive us to pursue only the recyclable packaging type. If you need help coming up with exceptional cannabis packaging, please don't hesitate to contact us!